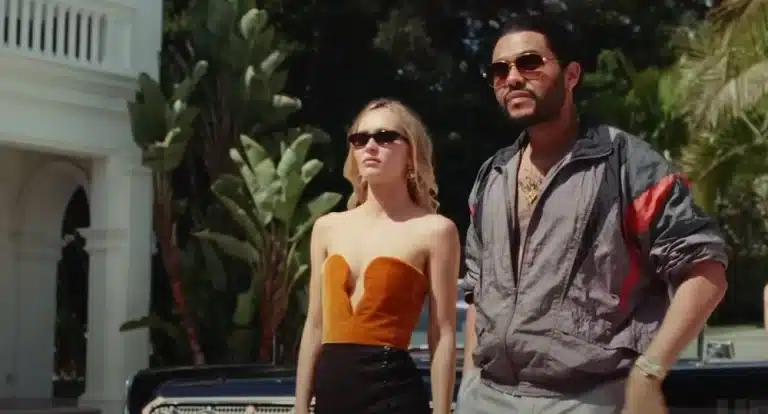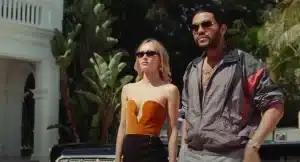 Jocelyn is a young pop star in crisis. Following the death of her mother, she had a breakdown and now her next tour is at risk, plus her new single doesn't convince her. So, when she is approached by the slimy owner Tedros Tedros in a club, she ends up being dragged into an increasingly morbid relationship. In fact, Tedros surrounds himself with other young artists, whom he encourages to do their best with methods that lead to sadism and which he will soon apply on Jocelyn too. The girl convinces her agents and record companies to let her do it, sure that this is the way to find new musical inspiration, but her situation in her villa, where Tedros moves with his entourage, increasingly resembles a cult …
This season's scandal series turns out to be more smoke than fire, with provocations that don't provoke and with a confusing and frayed narrative.
Presented at Cannes as the new scandalous work of the author of Euphoria Sam Levinson and the musician Abel Tesfaye, aka The Weeknd, it was welcomed by the applause of the French and the criticism of the American critics. A clever marketing move, but it was a short-lived trick: finally arriving on air and streaming, The Idol has in fact demonstrated all its limitations.
The actors do their best: Lily-Rose Depp with devotion worthy of a better cause and the interpreters of the musical establishment figures around Jocelyn participate with an amused air, but Tesfaye is a problematic presence. The on-screen musician lacks the charisma that his role would require, and even if the ending tries to justify it in some way, it arrives too late.
The episodes of The Idol are in fact built on a few situations, generally only two per episode, and therefore try to dig deep like a psychological study, which however crashes both on the poverty of the script and on the inexpressive protagonist.
Rather than the psychological study, the anatomical one emerges, to which Lily-Rose Depp lends herself with extreme generosity, finding ever new positions together with the director to show her body with the enthusiasm of soft-core cinema. Enthusiasm on which the series itself makes fun of in its opening scene, where an intimacy coordinator tries to enforce the contract signed by Jocelyn and broken by herself on what she could and could not show in a photographic set.

Server 1
Server 2
Server 3