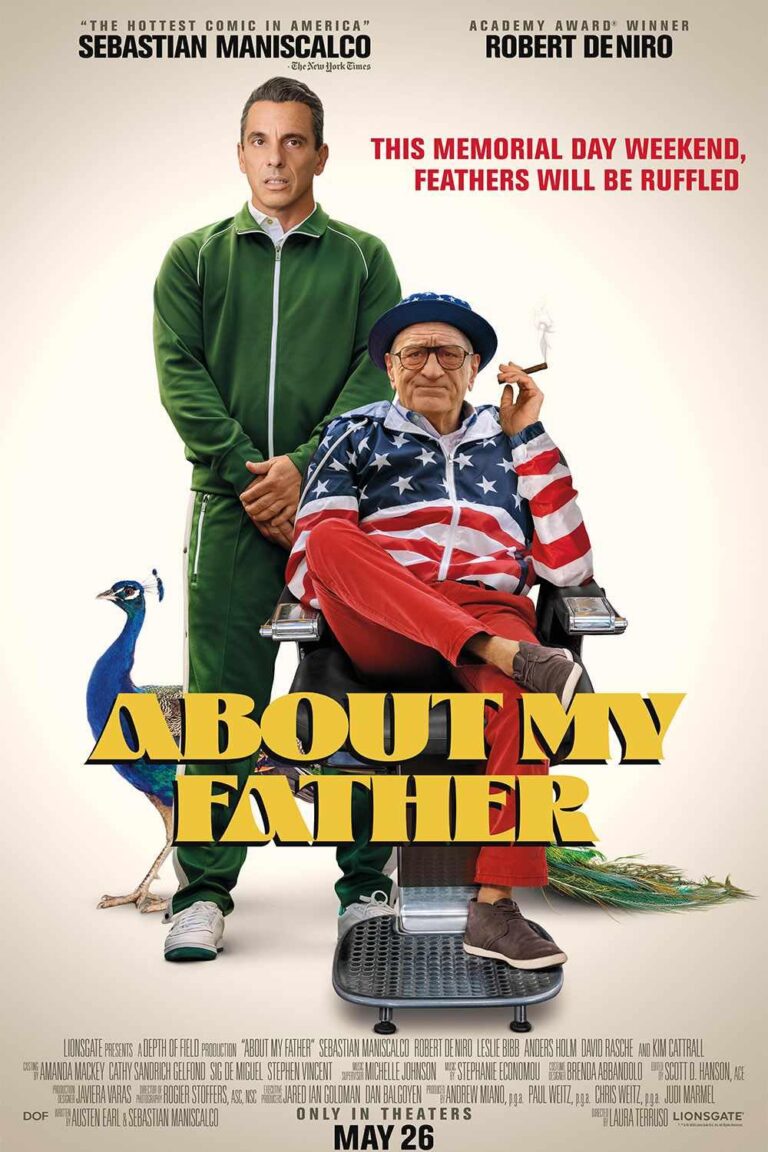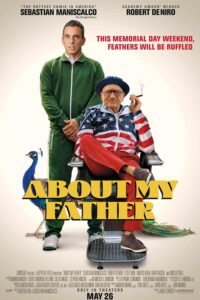 Sebastian Maniscalco, from an Italian-American family, works as a manager in a Hilton hotel in Chicago and lives with his girlfriend Ellie Collins, daughter of wealthy owners of an important hotel chain. For Independence Day, Sebastian and Ellie are invited to the Collins residence where they would like to take the opportunity to announce their marriage. Informed by his son Sebastian, his father Salvo, an old-fashioned man of Sicilian origins (recently widowed), insists on joining the journey and meeting Ellie's parents. The meeting of two such different families will produce hilarious results.
Robert De Niro puts on his comedic mask in a film that's less raunchy than some before. There is no shortage of funny moments and jokes, but some gags are dragged out and the scheme becomes repetitive.
As already happened for Unleashed Grandpa (2016), the Italian title recalls one of Robert De Niro's peaks in his golden age, while in the original version (About My Father) the nice homage (or perhaps outrage) to Raging Bull (1980 ) is carefully avoided. Yet a very small analogy with Martin Scorsese's masterpiece can be found. This too, in fact, is an Italian-American story. Sure, it's a comedy full of clichés, but at least written with sincerity. In addition to De Niro, both the director Laura Terruso and the actor and screenwriter Sebastian Maniscalco have Italian origins, and in particular Sicilian ones. Among the most popular stand-up comedians in America, Maniscalco (whom we had already seen in Green Book and The Irishman) wanted to bring himself to the screen, keeping his name and surname. Salvo's father was really a hairdresser, here played by De Niro with the usual comic mask that he has worn many times in the last twenty years, starting with the lucky Meet My Parents (2000), the first and most successful chapter of a successful trilogy .
The narrative scheme is very similar to the previous one, based on the short circuit between in-laws-sons, parents-children, and between opposite families, even if in Unleashed Dad everything appears less dosed, the mechanisms less sophisticated and the characters more tending to speck. De Niro himself, who with Ben Stiller could play the role of the stern and implacable father-in-law, is here forced to juggle several registers, first suspicious of the Collinses, then affable in an attempt to ingratiate himself with them at his son's request.
The film has plenty of funny moments and jokes, complete with a hilarious reference to Goodfellas while Sebastian and Salvo are intent on secretly burying an animal («Why doesn't it seem like it's your first time?»), however in the long run the game of contrasts between rich and kind WASP and Italian-Americans risks becoming repetitive, and the final splash of rhetoric can be cloying.

Server 1
Server 2
Server 3