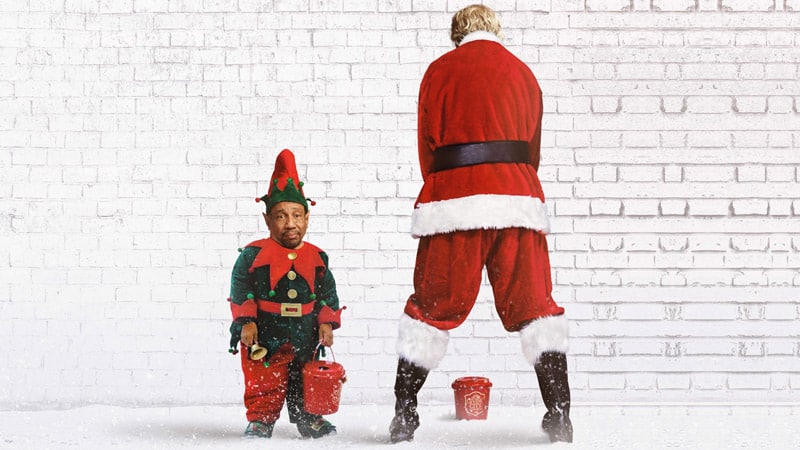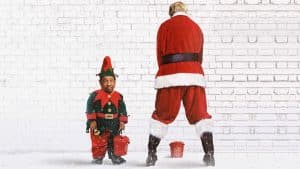 Squalid, foul-mouthed and obscene enough, the cynical Santa Claus Billy Bob Thornton is once again the protagonist of a drunken black fable, hanging on the frayed cord of an electric oven, on the verge of suicide. we had left in dell'amabile company Sue and chubby Thurman Merman (the joyous version of a "brat sticky") in an apparent atmosphere of serenity found. But the happy ending is not in the blurry view of the last glass of whiskey. Simply said, the goal this time will be Chicago. With the usual red robes, the same white beard, the inevitable elf traitor and a new entry of all respect, Mama Sunny, ruthless personality doth nicknames like candy at Halloween, the magnetic Willie Soke will crack the safe of a charity that takes care of orphans. Swept into a whirlwind of insults by the lure of earning millions of dollars, Willie discovers shots of bickering and bad language as his dysfunctional life is about unlimited selfishness of Sunny. Of how a careless and neglectful mother is due – among others – of his relationship with women, unmanageable even under the most immediate compliments.
The optimism which anelva the end of the first episode, here, was lost completely in the dark recesses of a troubled soul who stumbles onto the maternal counterpart as a tragic destiny, discovering only thanks to clumsy Thruman the ability to bypass the familiar dissatisfaction approach a foreign sentiment tenderness. Full confidence in "Santa Claus staff" of the young also will conquer the most rotten of men, to the sound of sincere smiles and disarming naivete. Politically scorrettissimo like its predecessor, Bad Santa 2 eradicates gooders silly once again the 34 / but the way to tell the tragicomic adventures of men far from glossy perfection which the film aesthetics Christmas has become accustomed. With the provocative irreverence of the purest comedy, the film is a twisted parable of immeasurable idiocy, held together by a fil-rouge of grotesque and continuous irreverent sketch.
Anything but witty dialogues, the stylistic and formal rigor fails for this to maintain the centrality of the dart balancing on a very functional writing, despite the exceptional cast do everything to give credibility to the script. the angry Billy Bob also, dispenser of a special charm even in the most petty scenes, is not able to stem an exaggerated jab demystifying the magic of Christmas. With the disadvantage of having lost much of the originality of its predecessor (difficult to match the original in terms of instant cult), the plot, signed four hands by Shauna Cross, Doug Ellin, John Phillips and Johnny Rosenthal, he seems to have lost stradafacendo a hand in the Coen brothers with their vibrant comic verve, replaced by a bland subtext and rapid consumption.

Server 1
Server 2
Server 3