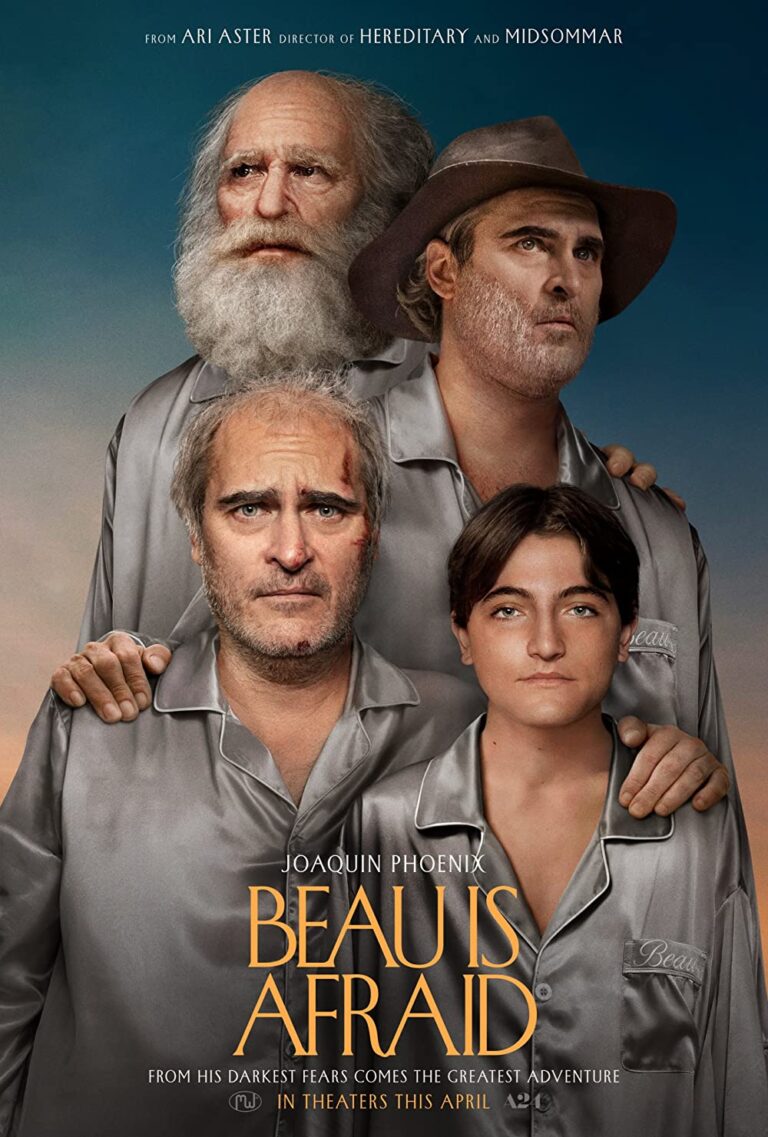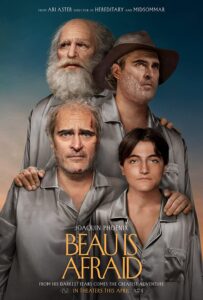 Forty-nine-year-old Beau suffers from severe mental disorders and is still a virgin because he was convinced by his mother that if he orgasmed he would die – as happened (he is told) to his father the moment he conceived him. He lives in paranoia and imagines the city around him as a hell, where a serial killer roams the streets naked and corpses are left to rot in the middle of the intersections. He should leave to join his mother, but in a series of failed acts he manages to have his house keys and luggage stolen, furthermore an accident with a psychotropic drug further precipitates his psychic condition. Hit by a car, he wakes up at the home of loving Roger and Grace, but it is only the first stage of a hallucinatory journey …
As in Joyce's Ulysses, a Jewish protagonist goes through an inner Odyssey, which expands a relatively ordinary story into an unstoppable stream of consciousness.
However, Beau very soon loses all contact with reality and his is a descent into delirium, which transfigures elements, desires and nightmares of his existence. There is, for example, a figure who asks for help, but who at the same time is also a menacing presence, a sort of failed brother, like Beau's twin who appears in one of the last acts of the film. The figure asking for help is basically Beau himself, just as the anger of the "putative brother" Jeeves is the one that Beau, throughout his life, has never been able to release.
In the same way, his paternal presence, sometimes wise and almost cathartic, sometimes monstrous and grotesque, paints an insoluble psychic torment for the protagonist who has never known him. Beau is substantially inept in the fullest sense of the term, not only for the emblematic virginity, but because his life seems to amount to nothing, totally crushed by the mother figure.
It is no coincidence that the film opens with a birth, seen more or less from a subjective point of view, and ends with a fall into the water, as in a return to the amniotic fluid. In the prologue we hear the voice of the desperate mother because her son is not breathing and only when he finally cries does the film turn the page and we find ourselves with an adult Beau at his psychoanalyst, who treats him with psychotropic drugs. Ubiquitous drugs in Roger and Grace's house, who in the second act adopt him and take care of him almost like a child, in a sort of counterbalance to the absolute isolation in which he lived in his apartment. But both loneliness and a family that doesn't want to let him go are suffocating.
Beau, in the third act, thus manages to transfigure his life into a theatrical performance in the middle of the forest. It is certainly the most visually suggestive section of the film, which also makes use of animation techniques and in some ways recalls the cinema of Michel Gondry and also his video clip for Björk's Bachelorette song. In fact, even here the theatrical representation comes to put itself back on stage, in a game of mirrors that risks plunging Beau into solipsism. The protagonist will believe his own story so much to imagine that he even had children. Only the more or less ghostly appearance of his father figure will shake him from this dream, forcing him to proceed on his journey home.

Server 1
Server 2
Server 3