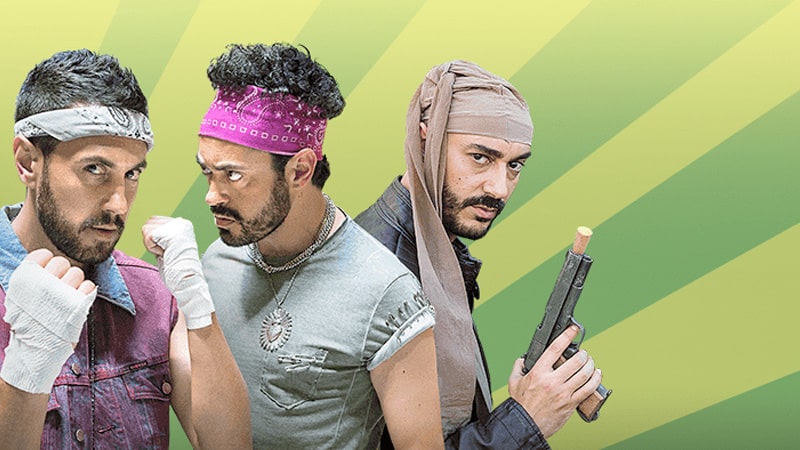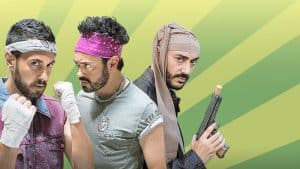 Michele, Roberto and Giusy are three brothers own a vineyard that produces, among others, the wine Babbudoiu White. Even Stephen, husband of Giusy, is part of the winery management. When a European fund that would have served to launch their wines in China suddenly fails, the home boys find themselves having to return hundreds of thousands of euro to the bank within 15 days, on pain of bankruptcy. Michael, Robert and Stephen, without the knowledge of their partners (including Giusy) must therefore find ways to raise that sum and they invent all sorts: from the sale of a horrible picture but quotatissimo the races of drinking and craniate kidnapping a pig racing. On the background there are Sassari and the Sardegna with its breathtaking beauty.
It is not clear what is the sense of the operation: if the promotion of Sardinian wine estates, or of the Ionic, or three comic actors, emerging from Colorado Cafè files (such as some of the supporting cast of the film, by Dario Cassini – in doubles role as banker and money lender, in one of the few funny twists of history – to Valeria Graci). The three are known as Pino and antibodies are known and some of their numbers as the theater of human marionettes, which also leverage their training as a clown. The chronicles also report that during the third night of Sanremo in 2016 their appearance has obtained a peak share.
It is clear, however, that the result of their participation in Babbudoiu White is far below expectations, because the transition from television to film comedy is one of the riskiest: what works on stage vaudeville fail to work on the big screen , especially if the narrative is entrusted to the same comedians, here the authors of the screenplay with Nicholas Alvau. Within a comedy, there must be a logic, a narrative coherence, credibility in the psychology of the characters, a recognizable underlying truth.
Directed by Igor Biddau is clean and rigorous, though often prone to commercial for Sardinia and its products, and there is evidence of care, as well as an obvious waste of economic resources, the staging, costumes and reconstructions environment. But not enough to compensate for the absence of a rhythm of narrative and especially of laughter: a yet another proof that the comedy in film is not a string of comedy sketch.

Server 1
Server 2
Server 3