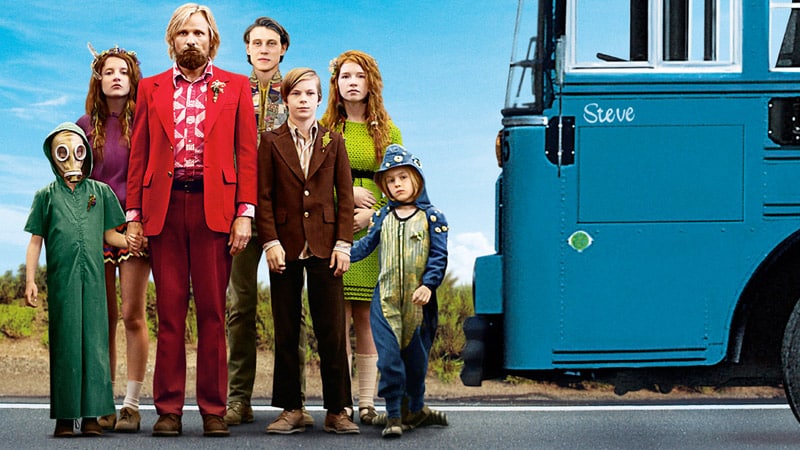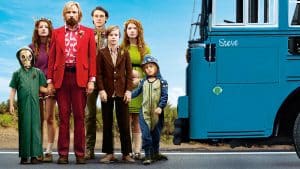 Ben and his wife have chosen to raise their six children away from the city and society, in the heart of a North American forest. Under the constant guidance of his father, the boys, aged between five and seventeen, spend their days by training physically and intellectually: they hunt for food, studying the sciences and foreign languages, are compared in democratic debates on the great works of literature and the achievements of History. Play, sing, celebrate the birthday of Noam Chomsky and reject the Christmas and the consumer society. The death of the mother, as sick time, forces them to take a journey into the unknown world of the so-called normality: a journey that will bring strife and suffering and force Ben and question its educational idea.
Actor Matt Ross, in his second directing, he wrote and directed a clever and exciting film, which under the carnivalesque façade and a little 'vintage, touches more contemporary themes and less common than you might think. At one level, in fact, the film fits in the tradition of the indie film which deals with the fatigue of socialization for those who are or feel different, especially at a young age where socializing is a diktat, the tradition of coming of age and imperfect family: all this is there, including the journey by bus (in this case a real home-bus), but it is the least interesting part of the film, narratively superabundant.
What makes a movie Captain Fantastic less obvious than expected, it is instead his place at the center the theme of education, problematizzandolo. It is not for eccentricity love's sake that Ben shows the two cousins, pumped full of video games, that his son not yet eight years old he understood the Bill of Rights better than they have done to them, who go to school all days. It's because really the American way of life (and the West all) has huge problems in education, teaching and relational. Under the exaggerations purposes comedians (the girls who between them speak esperanto) and prefabricated slogans (Down with the system!), The project, halfway between Steiner and Thoreau, it is certainly not ridiculous. Moreover, Ross problematises in two ways: by crashing the utopia with the difficulties of putting it into practice and entrusting the role to a Viggo Mortensen who perfectly embodies the ambiguity of the character of the father, partner and dictator.
It may be objected that in the film there is a lot of unreality, that "fantastic" stands for "perfect", but one of the films of Matt Ross points is precisely the idea that imagination and honesty are not contradictory and that depriving the child of a 'alternative to institutional social narrative it means impoverishing it.

Server 1
Server 2
Server 3