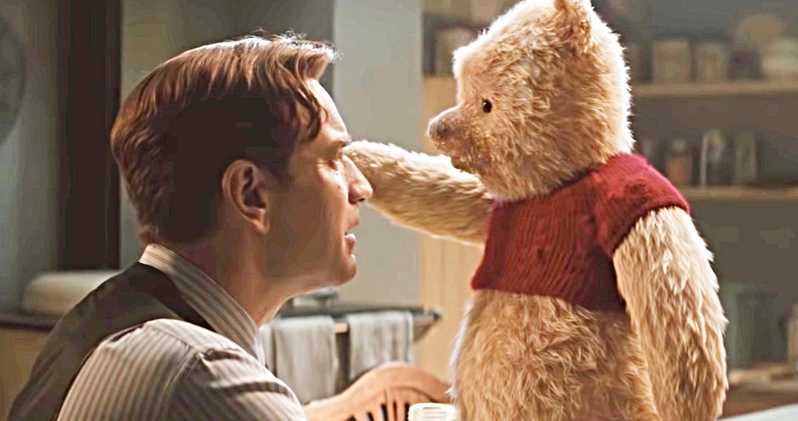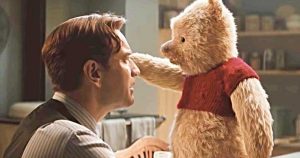 Christopher Robin has grown up and has left behind his old playmates Winnie the Pooh and the inhabitants of the Wood of 100 Acres. He now lives in London with his wife Evelyn and daughter Madeline, and works in the administrative department of a company that packs suitcases. Unfortunately, the company is in crisis, thanks to the wicked management of the son of the founder, and Christopher is assigned the task of finding a solution by the weekend: the alternative is the dismissal of many employees. So the man decides to sacrifice the weekend with his wife and daughter in the Sussex country house where he spent his childhood and where, from a hollow in the trunk of a tree, you enter the 100 Acre Woods. Winnie Pooh, on the other hand, woke up in that Wood and did not find any of his friends: Tigger, Pimpi, Ih-Oh, Cap, Kanga, Ro and Uffa. To find them, he enters the cavity of the tree and emerges into the London garden in front of the home of Christopher Robin. In fact, however, it is Christopher who has been lost, and will touch the raglet to bring him back home.
The German-born Swiss director Marc Forster returns to his previous Neverland – A Dream for Life to tell a great author of children's stories: there was James Matthew Barry, the inventor of Peter Pan, here (under the disguise of his son Christopher) is AA Milne, creator of Winnie Pooh.
And if in Neverland the protagonist remained a child and taught a family mother to preserve her childish spirit, in the Return to the Wood of the 100 Acres is Christopher to have forgotten the important things learned in childhood and is the bear to remind them. But Forster uses a retro setting and a fabulous register to face a major problem of contemporaneity: the slavery of work, which takes away time and imagination to those who are forced to run like a hamster on the wheel, without noticing what loses along the street.
Like Neverland, Back to the Wood of the 100 Acres contains a good measure of magical realism, and the director's imagination is combined with that of fairy tales to create a universe in which everything becomes possible. In this case the mix is ​​that of stuffed animals, made realistic by a careful work of computer graphics (Winnie is exactly the little bear we all had, just talking), and actors, in a combination that resembles that of Paddington but also that of Mary Poppins, whose goal was to save Mr. Banks from compulsion to overwork. To some extent Forster's film is also a companion of Vi's Christopher Robin by Simon Curtis, which told the dark side of A. A. Milne, a war veteran tormented by the memories of the front and willing to feed his son Christopher to the mass media.

Server 1
Server 2
Server 3