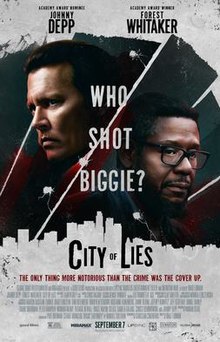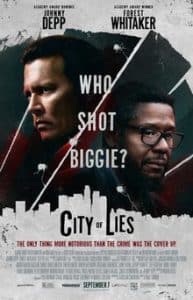 Russell Poole is a detective who has devoted much of his life to investigating the murders of rappers Tupac Shakur and Notorious B.I.G., to play his career. Years later he was contacted by reporter Jack Jackson, who had won a Peabody Award with a piece on the same case. His theories, however, were then disavowed by subsequent judicial proceedings and so, in search of a new truth, traces Poole, who even after leaving the department has privately continued the investigation and has also remained in contact with the mother of Christopher "Biggie "Wallace. The two try to put together the pieces of the puzzle and identify a police conspiracy, which also connects to the scandal of the corrupt district of Rampart.
Based on Randall Sullivan's report book "Labyrinth" by Brad Furman, City of Lies is mainly interested in editing a case and does so with a profusion of words almost inexhaustible.
To try, without great success, to move things unravels the story over two times, the present of the relationship between Jackson and Poole and the flashbacks with the investigations of Poole within the department. The operation, however, is bankrupt, the action is reduced to a minimum and the general tone is that of a TV movie that wants to convince the audience of a conspiracy, all accompanied by a musical commentary of the worst and thrown on the shoulders of two actors here not at their best.
If Whitaker at least tries, we find Johnny Depp instead in one of the less happy moments of his career, so much so that on the set he fiercely argued with a location manager and he then sued him and the film, "blocking" the release in American rooms. We cite this fact of news because it is emblematic of the difficulty of the actor, who embodies Poole without ever being able to shake off a sort of torpor. He has done much better, in the same role and on the same story, Jimmi Simpson in the television series Unsolved aired in February on USA Network and directed in large part by Anthony Hemingway. Among other things, the TV format lends itself better to this type of story, because the accumulation of names, theories, facts, dates and so on has a way to be unraveled over a wider time and in that case we also used repertoire materials over to fictitious reconstructions.

Server 1
Server 2
Server 3