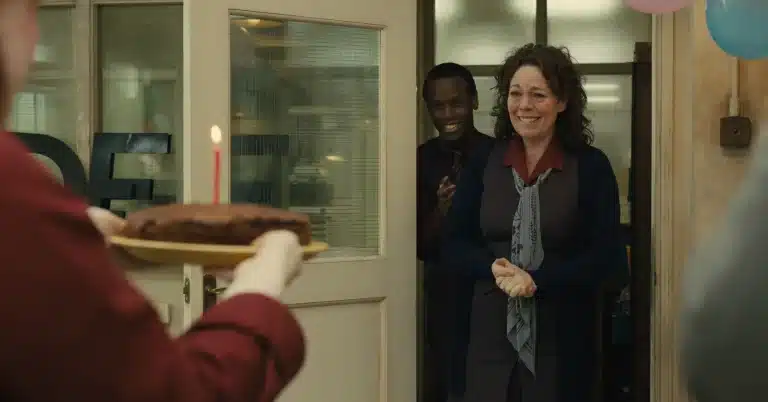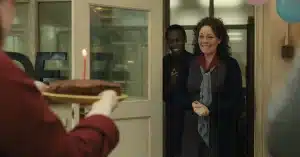 Margate, 1981. Hard times for Great Britain, plunged into recession and shaken by endemic racism. Cinema is the only way out. Towering like a beacon along the English coast, the Empire shines with a thousand lights and points the way for willing spectators. Forced to close two of its four screens, this stately cinema in decline is run by Mr. Ellis, elegant only in the title. The soul of her business is Hilary, a conscientious secretary, dedicated to her profession and attentive to her 'employees', directed like a family. She broke out of a nervous breakdown, she is slowly returning to life. Hilary navigates between projections, which she never attends due to excess of zeal, and a toxic relationship with Ellis, who 'abuses' her unhappiness for her. But to change things comes Stephen, a young black boy who immediately empathizes with Hilary. With blows of detached tickets, Hilary and Stephen approach each other, tenderly, passionately. Together they embody a better future for Britain.
With Empire of Light, Sam Mendes above all feels the need to return to his 'childhood', in a retrospective gesture recently shared, a not negligible detail, with other authors of his generation: Quentin Tarantino (Once Upon a Time in… Hollywood ), Paul Thomas Anderson (Licorice Pizza), James Gray (Armageddon Time).
After 1917 Mendes returns to his formative years but Empire of Light is not strictly autobiographical, rather it is inspired by the music, films and political climate that influenced his adolescence, cinema above all. Mendes doesn't necessarily celebrate the 'capital' but those popular films that shape our memories and are indelibly associated with the passages of our lives.
Like James Gray but at another latitude, Mendes revisits the disillusionment of the 1980s through the romantic relationship between a white woman and a black boy. Both realize an emotional synthesis of a decisive historical moment: the transition to the eighties, which will bring to power Ronald Reagan and Margaret Thatcher, sweeping away the hopes and utopias of previous decades. If in Armageddon Time the bond between two classmates, again one white and the other black, earns everything in the long run, in Empire of Light the friendship between Hilary and Stephen is schematic and reduced to its premises. Michael Ward's character is more symbolic than in depth and the treatment of the racial theme unbalanced on dramatic artifice (the sequence involving a violent and racist gang).
But Mendes knows how to make the invisible sensitive: the tense confrontation between Stephen and an obnoxious customer alone is enough to represent the violence of inequality. The ambition of the English author is to look the silent betrayals of a country in the eye that he did not want to listen and was able to look at, the Empire projects Nobody can stop us directed by Sidney Poitier, a message of diversity in a brutal and racist. But the social forces that in America work to put everyone back in their place, the African-American protagonist disappears from the picture to live like a shadow in the regions of white bad conscience, in the UK they silence the feeling of injustice by writing purely liberal fairy tales where even marginals can find their center.
The loss of innocence of an entire generation takes its place in a vintage jewel located in a gray and waterproof coastal city. A room that with the drop in takings has already turned off two screens. Mendes dusts off an art deco marvel of burled wood paneling and red velvets, a derelict cinema in Margate. The superb geometry of the room is accentuated by the symmetrical compositions of Roger Deakins, director of photography and frequent Mendes collaborator.

Server 1
Server 2
Server 3