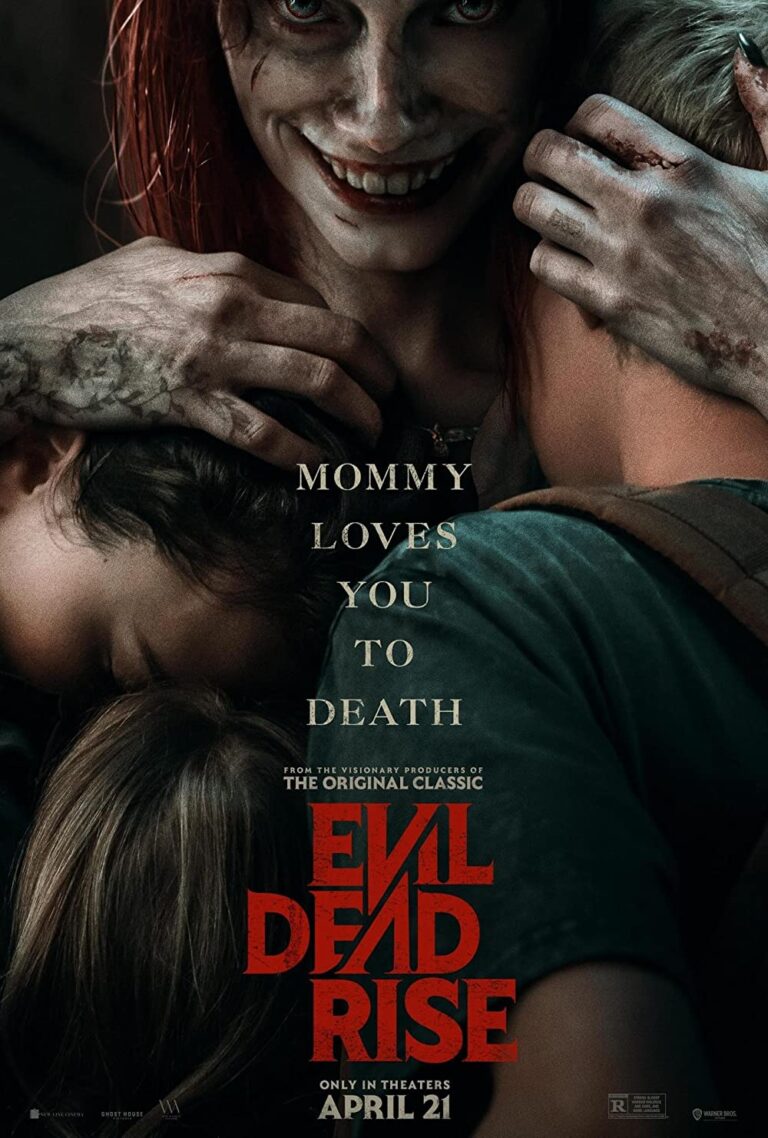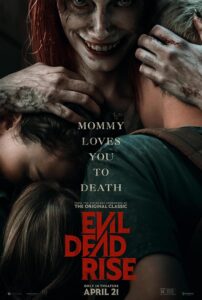 In the suburbs of Los Angeles, in a large and dilapidated apartment building close to demolition and therefore with an impending eviction, Ellie is a single mother – her husband has just left – who struggles to raise her three children: Danny , Bridget and little Kassie. Beth, Ellie's sister and guitar technician for a rock band, has realized she is pregnant and comes to visit her sister for her advice. Bad timing, though. An earthquake of 5.5 degrees of magnitude blows a hole in the floor of the garage and allows Danny to find a safety deposit box containing some mysterious records as well as a bundle with an ancient book. The building was in fact a bank and what Danny found is preparatory to the release of an evil entity that takes possession of Ellie with terrible consequences that the unfortunate children and sister are not slow to notice, immediately involved in a bloody whirlwind of horror .
The film series generated by The House, the progenitor of more than 40 years ago that launched Sam Raimi's career, is among the most iconic of horror and at the same time among the most incongruous and bizarre in its developments.
The first sequel, in fact, The house 2, is essentially a luxurious remake of the first film, while the third film, Army of Darkness, takes a curious comic-fantasy detour that completely changes the cards on the table. Further muddying the waters are several apocryphal sequels, a television series, and a commendable, if not innovative, relatively recent remake. This new film in the series is now part of all this precedent, which presents a set of new characters to face a story that always has to do with a book with evil and unhealthy characteristics, the Book of the Dead.
Searching for elements of continuity is useless and even futile. It is worth taking the film as a new, virulent, variation on the same theme, now well known, not to mention familiar. Taken in itself, therefore, the film has its own considerable spectacular force. An interesting variation, while maintaining the gloomy and claustrophobic characteristics of the series, is the change of setting: in fact, the traditional wooded set is abandoned for a city one, with a crumbling building providing a more than adequate and gloomy background.
What matters most, however, are the tone and rhythm of the narrative, which do not betray expectations and maintain a strong grip on the viewer. A gorefest of almost unexpected dimensions in the contemporary mainstream horror, the film is a hard and pure horror, not reticent and adequately unhealthy, which recalls the stylistic features and morbidity of both Raimi's original and Fede Alvarez's remake, but flaunts a consistent dose of autonomy which is by no means contemptible.

Server 1
Server 2
Server 3