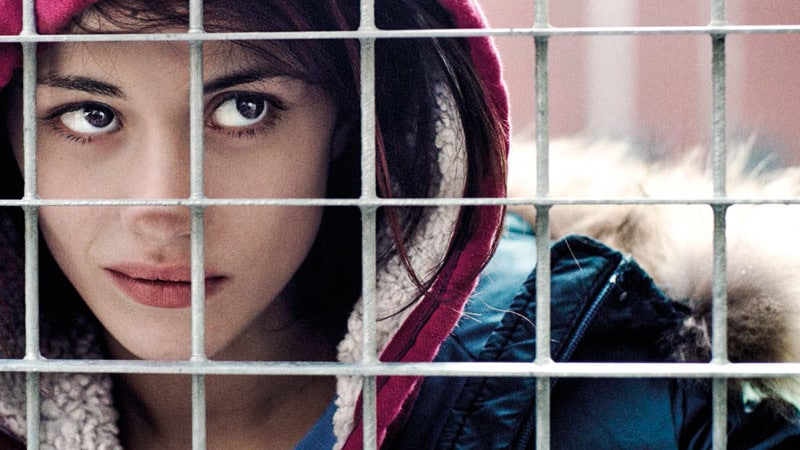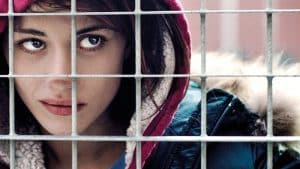 Dafne is in juvie for trying to steal a mobile phone in the station where he slept, lying on a bench. The girl is a wild cat with precedents behind an absent mother and a loving but inadequate father who has seen up close the prison. Daphne lives for the day, and even in reform states his rebellious nature. But it is also a deeply sensitive creature, capable of deep compassion and the human solidarity that against him is almost always missed. When he meets Josh, held in the wing of the men's reformatory, finds in him a kindred spirit and begins to hope for a happy ending opposite to that destiny that has always appeared sealed.
After Ali has blue eyes, Branko Schmidt back to tell the last focusing particularly on younger students and dodging the rhetoric and doing good thanks to the strength of its agile documentary directed and never watered down. Giovannesi is a race horse behind that camera that never detached from the characters, standing them on the neck and breathing their own breath.
The history of flower rests on the slender shoulders (physical only) the female character (a very interesting trend of the new Italian cinema) which rules the unconscious grace of a poppy field: the debut of Daphne Scoccia is truly remarkable for directness and charisma , and it is also very credible Josciua Algiers, with his accent that mixes Milan hinterland and southern roots gently and hubris. What emerges is a portrait of an irrepressible vitality as those of the flowers growing in the middle of the manure, or in the cracks of the sidewalks.
The value of Giovannesi is above the clean look instinctively dodging the complacency of many other filmmakers. The defect is the thinness of a plot already seen, especially in Francophone films: the character of Daphne, homeless or law, has already had a thousand previous incarnations, from Bresson to Truffaut, by Agnès Varda to Dardenne. Most original figure of his father, where he provides his usual melancholy Valerio Mastandrea, and the Romanian stepmother or witch or good fairy. Daphne Scoccia unfortunately suffers physical resemblance to Astrid Berges-Frisbey, protagonist of the most daring and innovative Alaska, which is also very tied to film aesthetics (and French co-production).
We wish Giovannesi to push beyond his previous filmic knowledge and to throw the camera (and the heart) over the obstacle to find their original figure, possibly rooted in its being an Italian director, as well as a world citizen.

Server 1
Server 2
Server 3