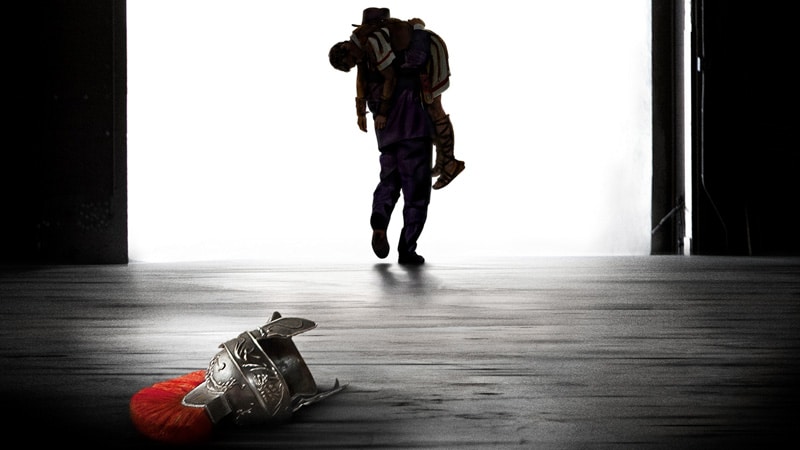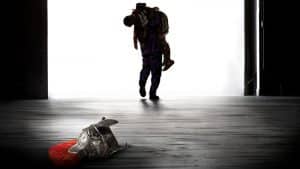 While on the atoll of Bikini the United States is engaged with the experiments on the H-bomb, in Hollywood Eddie Mannix has to deal with finding a solution to another type of problems. Eddie is a fixer, ie the one who has to keep away from the scandals in which you go to put the stars who are working on a big studio movie. Must get rid of risque photos and try to conceal pregnancies out of wedlock. And when it happens it disappears the protagonist of a film on Jesus, dressed as a Roman centurion, the situation is complicated. Also because he was kidnapped by a group of fervent communists.
Very few directors in activities provided a solid understanding of all film genres and their evolution throughout history of cinema. The Coen brothers make the right part of this inner circle. Their additional advantage is to know how to decline the second readings ranging from intellectual system of the brightest comedy drama.
Back in 1991 (dating that gives us the measure of their holding) the story hollywodiana scriptwriter Barton Fink ended between hallucinatory flames. Today the fil rouge of criticism on the star system has been refined thanks to an irony that does not hide the love for the cinema of the past but purifies it from any suspicion Retro nostalgia. The events of the catholic Eddie Mannix (who also confesses how many cigarettes do you smoke on the sly) make us enter a world that reminds us of what he said a real screenwriter, Ben Hetch: "I hate the actors." Here they are all suited to a role but clumsy and incapable of living or to accept possible changes characterization. Above all stands the Baird Whitlock George Clooney as skilled on the set (albeit with some important defaillance) since it can be enchanted by skilled tricksters.
Among fake backdrops and improbable of West farm, the Coens also remind us that the fiction factory nourished by an audience that is hungry for fabrications that are in and out of the screen. In the 'off' they think the twin journalists, played by Tilda Swinton, always looking for those scandals that Eddie has to cover for the contract. So the two brothers urge us to consider how changed costumes: today the scandals of the stars of the entertainment world are not hidden, are created on purpose. But they do so much more: those who thought he could not see in life to a theological debate and / or one on dialectical materialism without getting bored will be deeply compelled to change his mind. Because if in the previous film (About Davis) the cat was king here, in front of a dog named Engels, one can not help but have fun knowing that, as always with the Coens, you are not stopping thinking.

Server 1
Server 2
Server 3