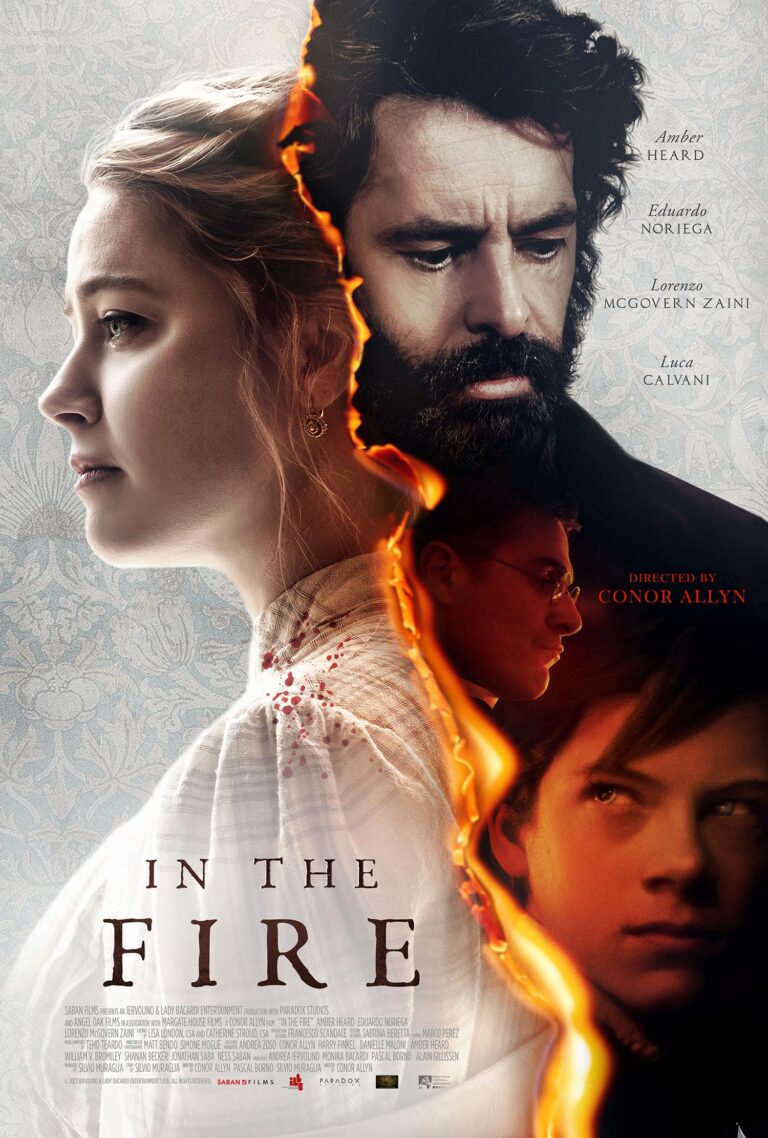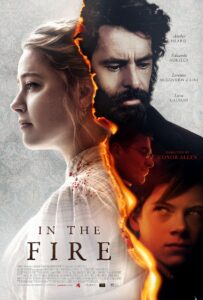 Grace is an American psychiatrist who arrives in Colombia in 1890 following a request for help sent to her by a mother having difficulty relating to her son. When she arrives at the Marquez estate, however, she discovers that the woman has died in a riding accident, and that, moreover, many believe the young Martin is responsible for her, starting with her father Nicolas. A Jesuit priest regrets that it wasn't an exorcism and a local priest claims that Martin is a son of the devil, linking his presence to various local misfortunes such as the arrival of a biblical plague of locusts. Martin himself does not make things easy, on the one hand because he seems to lack empathy like a true sociopath, and on the other because he almost seems to believe the rumors going around about him: he is in fact capable of exceptional things, both due to his intelligence, and because perhaps he has extrasensory abilities…
Filmed in the midst of the trials that overwhelmed the career of Amber Heard (and Johnny Depp), the film comes as an attempt at a relaunch for the actress: an independent project, but too conventional to earn her artistic merit.
Filming of In the Fire took place in Guatemala and Southern Italy – in fact the film had its international premiere at the Taormina Film Festival – and director Conor Allyn paired Heard with another face looking for a relaunch: Eduardo Noriega, who had been the protagonist of Amenábar's first films, such as Tesis and Open Your Eyes. However, In the Fire is unlikely to resonate with the public or critics: if on the one hand we appreciate the reduced running time, a rarity these days, on the other the only eighty minutes (plus credits) immediately reveal lack of ambition, immediately confirmed by a reconstruction of the period limited to a few environments and above all by banal writing and direction.
That Grace, played by Heard, has to fight prejudices against women and also those against psychiatry in 1890s Colombia appears on the one hand completely stereotyped and predictable, considering the feminist trend of today's cinema, and on the other very unlikely. Grace convinces Martin's father to let her work with the child, but she has to face the bigoted fanatics, who are also sexist, that the priest is gathering: a clear threat which in fact leads her to risk her life several times. Only the skills of Martin, who ends up becoming fond of her more than anything as a substitute for a maternal figure, will be able to save her. The result is a sort of confused short circuit between the idea of the strong woman of our times and the archetype of the damsel in distress, where what should be dramatic turns out to be more forced than anything else.

Server 1
Server 2
Server 3