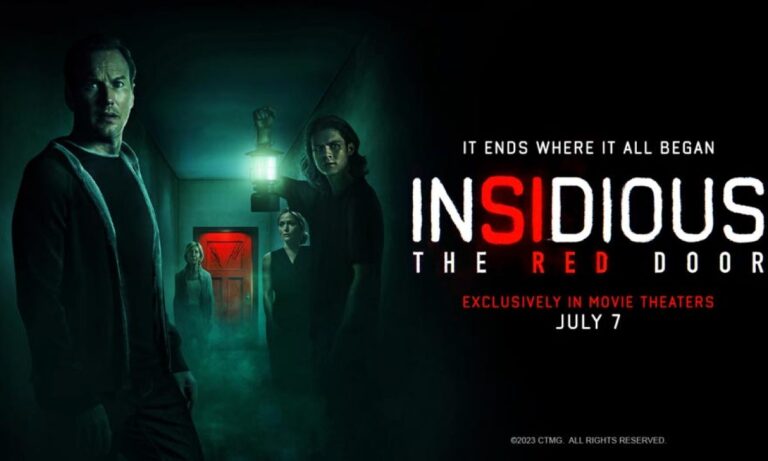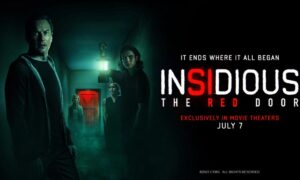 The Lambert family isn't having a bright time. Dad Josh is a bit confused, he has separated from his wife and lives in a conflicting relationship in particular with his son Dalton, who has grown up and begins his career in college studying art. Neither he nor Josh know that they have erased with hypnosis the memories of their terrible journey elsewhere populated by damned and hungry souls. Josh's teacher stimulates him, like the rest of the class, to fish up memories and impressions in his memory and subconscious to enrich his artistic vision. Almost in a trance, Dalton thus paints a mysterious red door. Meanwhile Josh, through an MRI and other experiments, also tries to regain awareness. In doing so, however, what was monstrous that had remained in Elsewhere tries to return. And it's clearly not good for anyone.
This new chapter, the fifth, of the Insidious series, is characterized by having essentially nothing new to say.
The Lamberts are back on stage, but what they do does not present any particular new elements and the story, in practice, limits itself to stirring up old situations and old themes without finding narrative twists that do not taste like déjà vu.
Of course, especially in the final part, there is a certain pathos and, in particular as regards the character of the father, some psychological insights make him a little more significant, but it is precisely the minimum wage. In the absence of a narrative construction capable of developing an acceptable tension, there is an overabundant use of jump scares, as if making 'buh' every now and then was enough to scare the audience.
Some jolt on the armchair is certainly produced, but it is too little. Dalton's character is characterized in a brisk way and even his interaction with Chris, which is essentially used as banal comic relief, fails to convince.
Patrick Wilson makes his directorial debut by fully adhering to the stylistic features of the series and more generally of the type of horror advocated by James Wan (here among the producers): he demonstrates good sensitivity and manages to create a dense macabre atmosphere that enhances the figurative aspect of the film , but cannot make up for the shortcomings of a correct script, but without particular imagination.

Server 1
Server 2
Server 3