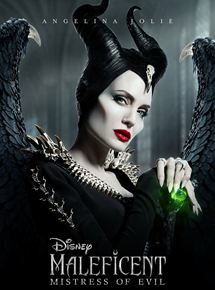 "The devil has the best jokes," they say. It is not surprising, therefore, that sometimes the evil steals the show from the good. Regardless of whether the good feelings are destined to triumph, the good ones to win and the wicked to suffer, there are some occasions when the needle of the balance of sympathy ends up hanging, dangerously, on the wrong side. In fairy tales, for example.
Angelina Jolie's Maleficent, a fairy with severed wings, humiliated in feelings and wounded by the man she loves, is the champion of the new protagonism of the bad in modern film versions of fairy tales.
Created in 2014 to give new life to the fairy tale of Sleeping Beauty (and still in the cinema in the sequel Maleficent – Lady of Evil), Malefica is a frighteningly angry creature, who "rightly" curses little Aurora but then think again and converge, pacified, towards the (happy) final.
To give her a hard time, in the new film of the saga, will be a bad square, Queen Ingrith, played by Michelle Pfeiffer herself who in the role of an incautious fairy – the witch Lamia – already made herself immortal in 2007 with Matthew Vaughn's Stardust . The trial of Charlize Theron is also unforgettable, sensual and fatal in the role of the witch Ravenna of Snow White and the hunter and The hunter and the ice queen. Particular signs: the propensity to tyranny (reigns with an iron fist on the lands of Tabor), a supernatural beauty, an obsession with magic mirrors and a certain inclination for betrayal. Different name, Grimilde, for the same role, that of the wicked queen of Snow White, for Julia Roberts in Snow White by Tarsem Singh: fluffy hairstyles, abuse of ostrich feathers, brightly colored clothes and smile, Roberts' trademark, gifted for the occasion of the license to kill.
Certainly, in the last three years, witches have returned – not only in fairy tales – to be talked about as ultracactive, villain, predestined enemies or symbol of souls tormented by very earthly sufferings (see, in fact, under the entry Maleficent). Only by narrowing the field to the most recent productions, the witches terrorized the last Venice Film Festival with the remake of Suspiria signed by Luca Guadagnino: beautiful and mysterious witches, androgynous or sensual, ancient as the rock and brutal, bloody and cruel, of red dressed and with the face of Tilda Swinton, Mia Goth and Dakota Johnson. Born in an indie world, but also known to the general public, Robert Eggers's The Witch went to the heart of the witch's myth, telling a daily story of damnation in rural England in 1630. The perfect recipe: children disappearing, huts in the woods, the moonless night and a goat with diabolical eyes that tempts an innocent young girl.

Server 1
Server 2
Server 3