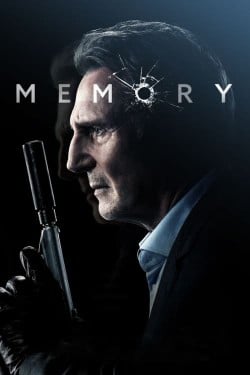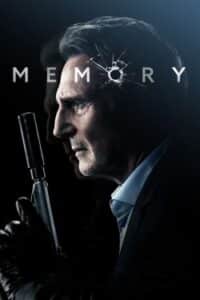 Alex is a hitman who feels he is getting close to Alzheimer's, like his brother who is now vegetating in the nursing home. He continues to receive contracts even though he would like to retire, but when he discovers that one of the intended victims is a girl he turns against his instigators, who do not take long to seek revenge. The little girl was saved from a child prostitution ring by FBI agent Vincent Serra, but she doesn't have enough evidence to frame whoever was behind the chilling pedophilia circuit. A sort of difficult collaboration begins between Vincent and Alex, while the most determined Mexican policeman Hugo wants to have justice even at the cost of getting his hands dirty.
Action black with reflections on the limits of justice, Memory is yet another almost routine film for Martin Campbell, which this time however also arrives in theaters, perhaps thanks to the presence of Monica Bellucci.
The Italian star plays the role of an unusual villain: she is very rich and philanthropist, she is not personally involved in the crime but she wants to protect her son. Against her Liam Neeson wields weapons, but in Memory (thankfully, in times of superheroes and super assassins) there are limits to what a lonely man can do, even if she is a skilled hitman like him. In the same way, justice also has its hands tied in front of a woman with connections that reach Washington and against whom there is no strong evidence. The most exasperated by the situation, determined to break the rules of the uniform he wears, is the "vampire" of Stefano Sollima's ZeroZeroZero series, that is the actor Harold Torres who confirms himself as an intense face.
Remake of Erik Van Looy's The Memory of a Killer (based on a novel by Jef Geeraerts), Memory shifts the action from Antwerp to the US-Mexico border and plays typecasting, with two actors in their most usual parts: Liam Neeson deadly even if elderly and Guy Pearce tormented detective. Both, in other films, would come at the head of their opponent, but here Campbell tries to subvert expectations and a different ending is played, which however can only be derived from Sicario and therefore cannot be completely original.
However, we appreciate the unusual turns in the plot, especially as regards the two protagonists, and we also appreciate the action that has a very fast brutality, sudden like a real outbreak of violence and anything but bloodless. This is enough to make Memory a film that rises above the average of the action of the prolific Liam Neeson: a not despicable result.

Server 1
Server 2
Server 3