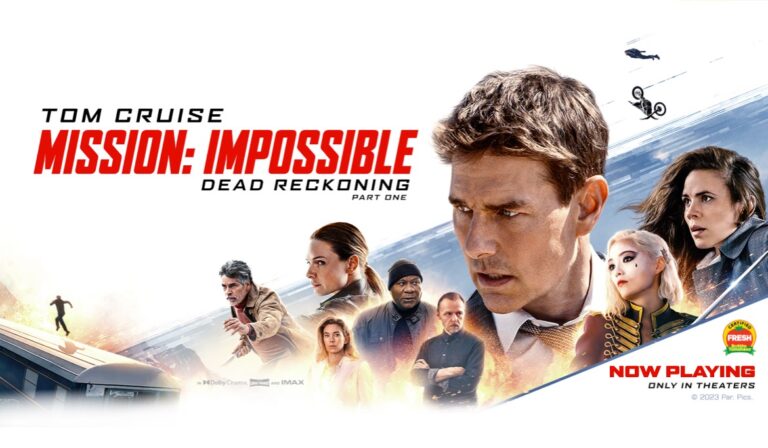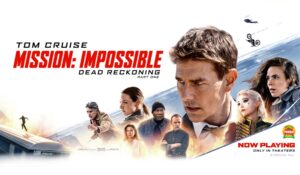 A Soviet submarine is sunk by its own torpedo: launched at a phantom threat, it is then turned against it by the artificial intelligence infiltrated on board the system. It is just one of the actions of what is referred to as an "entity", an AI that has become sentient that everyone wants to get their hands on, but itself quite capable of defending itself and fighting back. The growing crisis thus involves the IMF and Ethan Hunt, who begins his new impossible mission, always alongside his trusted Benji and Luther, going to save his friend Ilsa Faust. Soon Ethan will come across the thief Grace, will find the White Widow, and will have to deal with the agents in the service of the Entity, namely the lethal Paris and an old enemy named Gabriel.
Mission: Impossible – Dead Reckoning – Part One continues the spectacular tradition of the series, but is both more comedic and more dramatic than its predecessors.
In fact, Ethan is afflicted by the memory of a mourning and the return of Gabriel (who in reality had never been seen before in the series) will reap new victims. At the same time, however, Ethan, who remains almost invincible, finally demonstrates vaguely human limits and does so in a surprising and hilarious way, especially in the part of the film set in Rome.
Here, as in the very recent Fast X, a chase takes place through the streets and alleys of the city, passing by the most famous monuments of the capital, from the Colosseum to the Trinità dei Monti stairway. But unlike Toretto and company, Ethan finds himself unable to drive at his best and Grace, who accompanies him despite her, is no ace of the wheel. The chase thus has a comic tone, with a concrete humour, based not on the jokes but on the small and large accidents caused by the two and their reactions. Everything is then magnified when, having wrecked a car, they have to take another one and find themselves driving a historic yellow 500, a bit like Lupine III and Fujiko.
Then there are set-pieces set in an airport in Dubai, with its modern and airy architecture, while in Venice you chase each other through very narrow streets and go from exclusive parties to duels in evocative historical settings. However, the situation of the last elaborate act stands out, set on a train that crosses the Austrian Alps and runs towards a bridge loaded with explosives. Here too there is no shortage of comedy, with Ethan faced with a plan that is truly impracticable even for him and forced to improvise to reach the train. Here, meanwhile, the usual deception with the masked characters typical of the series takes place, to then arrive at the trope of the duel on the roofs of the carriages as the train hurtles towards a tunnel.

Server 1
Server 2
Server 3