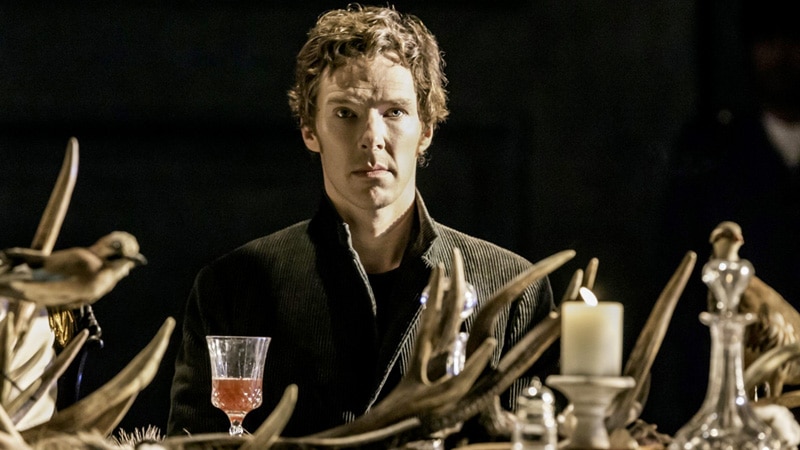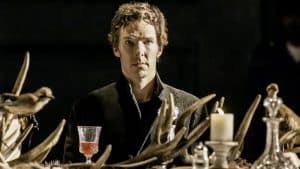 The events of the Prince of Denmark whose father was killed by his uncle who soon after he married his mother, his dilemmas, his feigned madness and relive the tragic death in a mass in the National Theatre scene starring Benedict Cumberbatch .
Have passed 400 years since William Shakespeare's death but, as headlined his valuable essay Jan Kott bard is and remains our contemporary. This is why, one of a vast theater scene of all time, has been able to 'bear' all interpretations, even the most abstruse, always keeping the inner strength of the texts. Specifically, the Polish scholar said: "Nell '" Hamlet "there are many issues: politics, violence and morality, the dispute about the identity of theory and practice, and on the ultimate meaning of life is a tragedy d 'love, a family tragedy, national, philosophical, metaphysical and eschatological. All I want! and it's also a shocking psychological study. it' a bloody story, a duel, a great carnage. there is not only to choose. But you have to know for what purpose and with what criteria you choose. "
At the National Theatre they have been able to find both. Thanks to a platform the width of which is not common staging, which he sees as the bottom wall of a noble house, allows a considerable possibility of movement and directorial choices and lighting that also favor the recovery for the screen, big or small. The timing is intentionally undefined and therefore full of anachronisms also designed to realize the impossibility of trying to visually anchor the Shakespeare work in an era in which groped to mummificarlo. The Hamlet of Cumberbacht (which opens the projection with a short interview and a visit to a school whose students are staging creatively precisely l ' "Hamlet") first has an advantage: it has to be as young as the character . On too many occasions we have seen extraordinary actors even offer him now too mature appearance. The same Branagh, who at the time when he made his film was younger London actor, however, had a more adult look.
That's how the idea of ​​youth that come to the public, with all its complexities and problems, then as now. The theater direction then places a significant pace in the first part of a text that is proposed in the almost total integrity, then reserving more intimate tone for the final act. The space of the stage is ready to be transformed from a wasteland leaving the palace where Ofelia can go to get lost in the darkness of his partially lit madness. The impression one gets is that of direct participation in a performance that involves. Four hundred it does not show.

Server 1
Server 2
Server 3