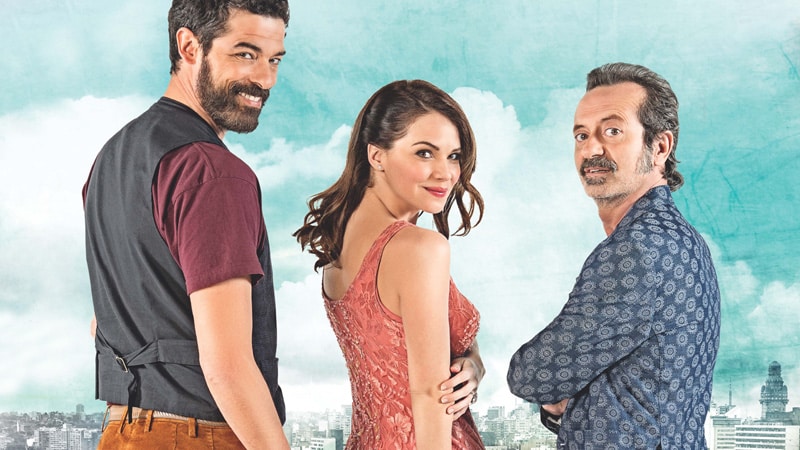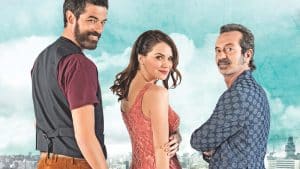 Gege is a crooner that has never been "put in front", that has never managed to shine in the spotlight. Roger is a cook who does not want to get off the ship in which travels continuously for four years (but it is also "a psychologist and a pain in the ass"). The two met on the ship that takes them to Montevideo, where Gege will have to keep the mega concert that rimpinguerà its finances and perhaps give a turn to her life, and Roger will have to take mandatory vacation ever consumed. Obviously the two at the first meeting you detest, but that hatred is bound to turn into complicity, since they basically are both misunderstood artists in search of a way out from their own existential loneliness.
Rocco Papaleo engages in his third direction, and this time the result is mixed: Do not centered as Basilicata Coast to Coast, not out of focus as a small Southern Company, but again belonging to a genre in itself, which could be defined as " jazz cinema ": in counterpoint, refined, timetabled as a metric of its own, at times delightfully offhand, almost always vaguely divergent.
The story is curious – a game of misunderstandings that even flirts with incest – but not sufficiently developed or adequately exploited for comedic purposes. Papaleo in Gegé cloth pulls the rope surreal and alienating that is his original vein, and Alessandro Gassman in the role of Roger worked up about a character in one piece and rigidly melancholy which suggests the age mature interpretations of his father Vittorio. Around there is a nostalgic South America and strongly influenced by the Italian presence, well told in pictures by the director of photography Maura Morales and poignant as a milonga, a Uruguay that is coupled with the Basilicata Papaleo, terms of ability to be simultaneously archaic and futuristic.
The director-writer-performer vibrates its uniqueness, choosing to describe "upbeat" because, as stated in the name of the production company Papaleo, "less is more." A wave upon wave "lack high" as to Gegé singer with vocal cord blocked, while its wealth are halftones, quell'andamento slow and gentle seconded by an understated acting and contained. But the final assembly reveals what the film could have been more upbeat, more funky, and especially stronger in lunges, comic and otherwise.

Server 1
Server 2
Server 3