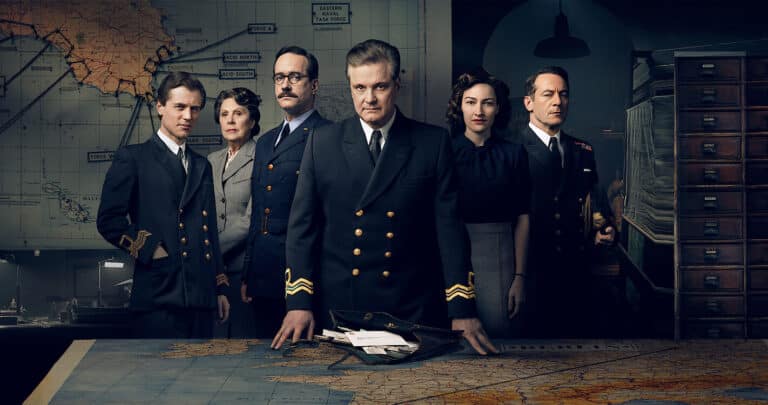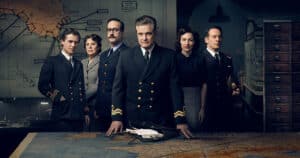 London, 1943. Officers Ewen Montagu and Charles Cholmondeley, members of MI5 who are developing an effective counter-espionage system (Double Cross) during the war, devise an improbable and ingenious plan to deceive the Nazis and make them believe that the allies will land in Greece instead of in Sicily. The ploy consists in letting the corpse of Major William Martin drift adrift near the Spanish coast, provided with a file of information proving his existence and the false invasion plan. The major in question is actually a poor devil who died poisoned and 'lent' to his homeland who invents a new identity for him. Leading the Mincemeat operation, with Montagu and Cholmondeley, are also Ian Fleming, James Bond's father, and Jean Leslie, secret service secretary who inspires the romance of William Martin and falls madly in love with the two officers. Between intimate pains and patriotic duty, ours will do the job.
After The Imitation Game and Darkest Hour, British cinema returns behind the scenes of the Second World War to tell us about one of the most daring counter-espionage operations in history.
A 'secret' operation far from traditional military strategies, closely linked to the Allied landings in Sicily in 1943. The weapon of deception leaves the horror of battle out of the picture and penetrates a forbidden space, the backstage of a cheat whose magic he intentionally breaks to show us how to make a trick and save the world without the knowledge of the world. And faced with their immeasurable loneliness, the heroes of this story have no choice but to cling to fiction in order to exist.
A war film that surrenders its prerogatives to the spy story, L'arma dell'inganno bets everything on its 'improbable true story', which required complex logistics to create a coherent life out of nothing and an irresistible bait for the enemy. This is enough to justify John Madden directing. The director of Shakespeare in Love, an imaginary tale of the Bard's youth and reflection in which reality irrigates fiction and vice versa, diligently serves one of the greatest misdirections of the clandestine war, a tactical maneuver so precise and plausible as to dupe the German general staff. However, the treatment remains academic and unable to give shape and nuance to that vertiginous episode, on which the film rests and in which it perhaps relies too much.
Even Colin Firth, Darcy in BBC's Pride and Prejudice, and Matthew Macfadyen, Darcy in Joe Wright's film, seem to have lost their romanticism and romantic subject matter practice under Madden's direction.

Server 1
Server 2
Server 3