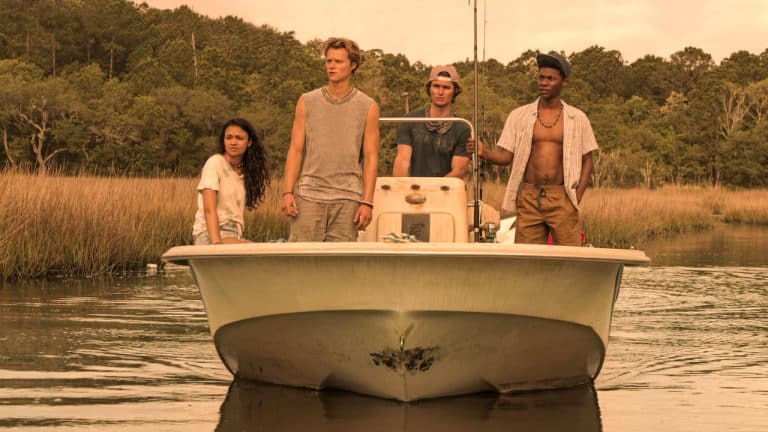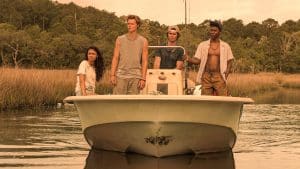 A little Goonies, something Huckleberry Finn, but also a massive dose of O.C., mix it all up and you have the new Young Adult series on the way, Outer Banks. Available in streaming on Netflix from April 15th, it stages a treasure hunt in a dream setting.
The brothers Jonas and Josh Pate are the creators of Outer Banks, together they gave birth to several TV series starting with G. vs E., that is Good vs Evil. But above all they are the authors of Surface, the science fiction series that talked about cloning, genetic modifications and sea monsters that aired for only one season and 15 episodes, but which for many is a small cult object.
Outer Banks stages a group of young people who call themselves the Pogues, all from an infamous neighborhood but all kindhearted. They have another group of boys as rivals, the Kooks, but these are all from high-ranking social extraction. With a long summer ahead, full of prospects, the situation becomes complex because one of the Pogues, essentially their leader, involves the rest of the group to investigate the untimely death of his father. In the investigation, the map of a treasure and long-hidden secrets emerges. The research will lead them to confront not only with their natural opponents, but also with themselves in the most classic learning path. A blackout triggers a series of crimes and from that moment there is no turning back.
The title Outer Banks refers to one of the most evocative places in the United States, the strip of sand – often referred to by the acronym OBX – which stretches along the North Carolina where the series is set. A naturalistically splendid and fascinating place, particularly known in the USA because the Wright brothers' first flight took off from there. The title, however, not only provides a geographical indication, but also wants to indicate someone who is not integrated, who is outside.

Server 1
Server 2
Server 3