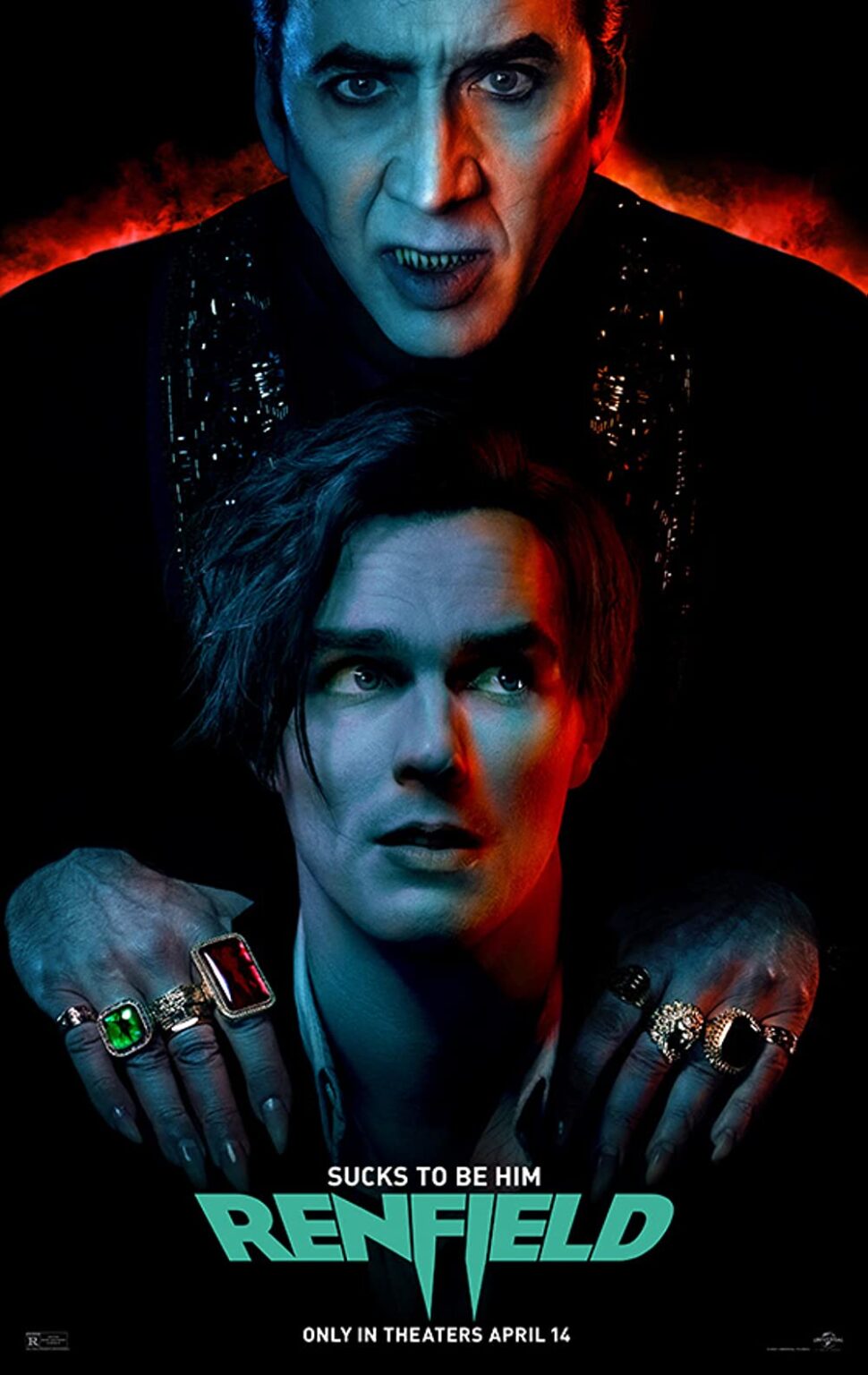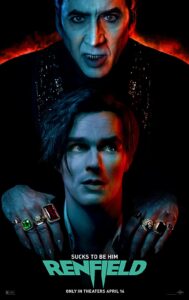 Robert Montague Renfield in a self-awareness group – together with other people with psychological and relational problems – reveals that he is in a destructive relationship. However, he does not reveal that his relationship is none other than with Count Dracula, the vampire of whom he has been a servant for dozens and dozens of years. Now Dracula is a bit battered – following an attempt to eliminate him by some vampire hunters who have in vain sought a shore in Renfield – and is waiting for his servant to bring him victims with which to regain health and power.
In carrying out his task, Renfield finds himself unwillingly involved in a fight against a criminal gang, thus coming into contact with the upright policewoman Rebecca Quincy, who has made the fight against that gang a reason for living. Alone in a city where her colleagues are largely corrupt, Rebecca finds an unlikely ally in Renfield, who must find the strength to overcome his submission to Dracula. The vampire, however, is not there and has different plans.
Of the supporting characters in Bram Stoker's Dracula, Renfield is the most particular and interesting.
Succubus of the vampire count and linked to him in a complicated and morbid relationship, he was brought to the screen in an unforgettable way by Dwight Frye in Tod Browning's Dracula, the one with Bela Lugosi to immortalize the vampire, but those most attentive to vampire filmography will remember, among the others, at least the paroxysmal portrait made by Klaus Kinski in Jesus Franco's Count Dracula.
Here we are not from the parts of traditional horror, but rather from those of an ironic revision that makes Renfield a different character, but still very close to a self-centered and moody Dracula. But the film develops a sort of comparison between two relationships, the one between Dracula and Renfield and the one between Renfield himself and Rebecca, one seen as an antithesis of the other. And if the relationship between Dracula and Renfield is quite classic in its comparison of domination and submission, perhaps more interesting is the relationship that develops between the policewoman and Renfield, who sees in her an inspiration to throw off the yoke of Dracula.
The portrait of a submissive Renfield who seeks a difficult way of redemption from the cumbersome role he has found himself covering is quite varied and likeable, but the film is dominated by the presence of an overflowing Nicolas Cage, above beyond every possible line, who makes his Dracula a megalomaniac bordering on a caricature, but always capable of stealing the show with an excessive and hilarious interpretation. Of course, this defines the film and removes any possible real pretension to develop a philosophical-realistic confrontation between Good and Evil, any moral or moralistic semblance, but it makes the show bright and lively. The film clearly has no intention of taking itself seriously, it "just" wants to offer carefree entertainment and all in all it succeeds.

Server 1
Server 2
Server 3