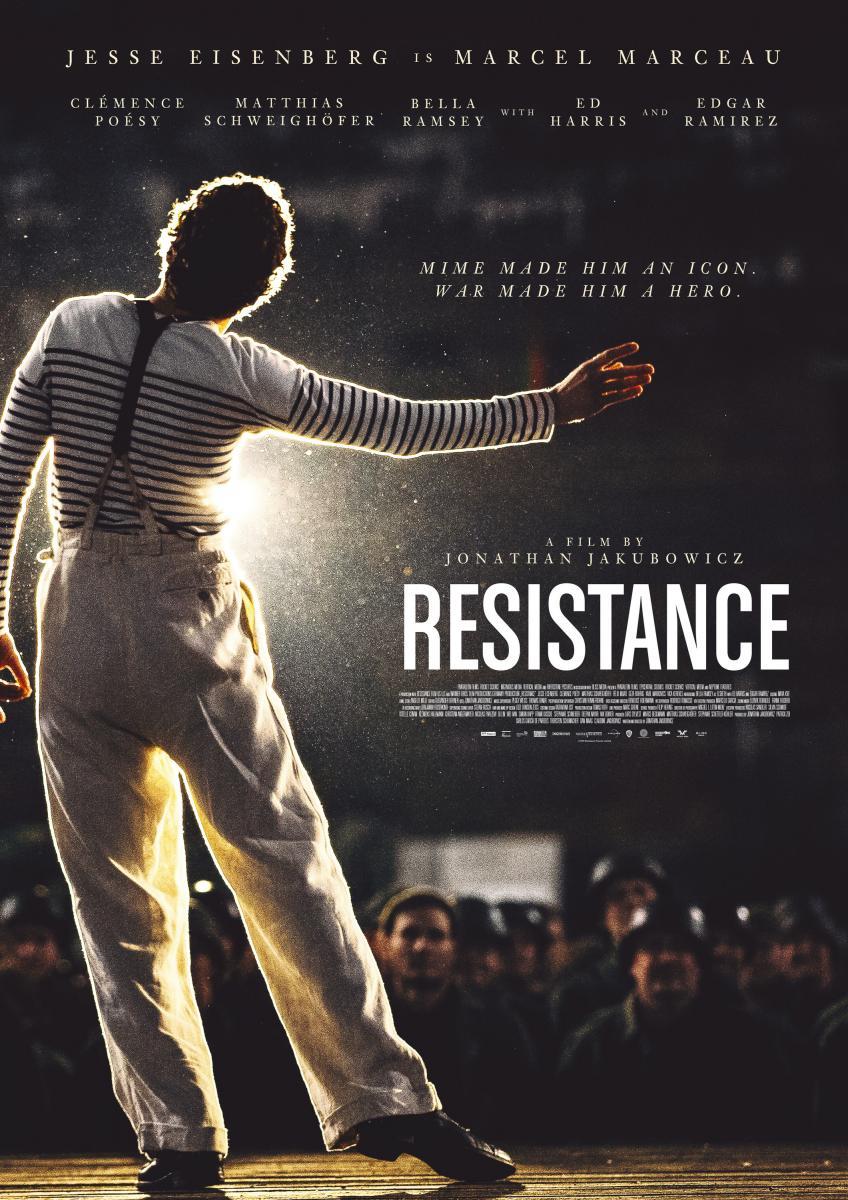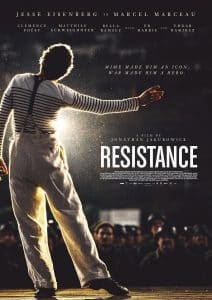 Before becoming one of the most famous mimes in the world by the name of Marcel Marceau, the young Marcel Mangel was an aspiring actor of Jewish origin who joined the French resistance to save the lives of thousands of children who were orphaned due to the Nazis. Marcel grows up in a Europe largely occupied by the Germans of the third Reich and has no intention of getting involved in the conflict and ending up at the front: he prefers to perform in burlesque clubs, paint the backdrops of his performances at the theater and quarrel when in when with your father. Everything changes, however, when he comes into contact with the French resistance: his acting skills become fundamental at this point in order to teach orphaned Jewish children what to do and how to behave to survive the nightmare that is the reality of occupied France , where many people are deported to concentration camps.
Resistance tells this story – rigorously true, in its premises, even if fictionalized in several parts – that concerns a handful of heroes remained almost unknown for decades and decades, people who risked everything they had to do what they thought was right.
The director is Jonathan Jakubowicz, a Venezuelan but Polish filmmaker, already behind the camera for Sequestro lampo, a 2005 Mexican-made feature film, and the most recent Hands of Stone, also a biographical film with Robert De Niro, Edgar Ramírez, John Turturro, Ana de Armas and the singer Usher Raymond.
The cast selected for this film is multifaceted and has a great international impact: only eight different nationalities are among the main performers and many of the characters are obviously people who really existed. The American Jesse Eisenberg (who remembers him on The Social Network?) Plays the protagonist Marcel Marceau. At his side we find the dean of the Hollywood characters Ed Harris (the director of The Truman Show remains perhaps his most famous recent role), the Venezuelan Édgar Ramírez, the French seen in the Harry Potter saga Clémence Poésy, the German Matthias Schweighöfer as well as the small English actress Bella Ramsey. The main cast ends with Géza Röhrig, of Hungarian nationality, and the Austrian Karl Markovics.

Server 1
Server 2
Server 3