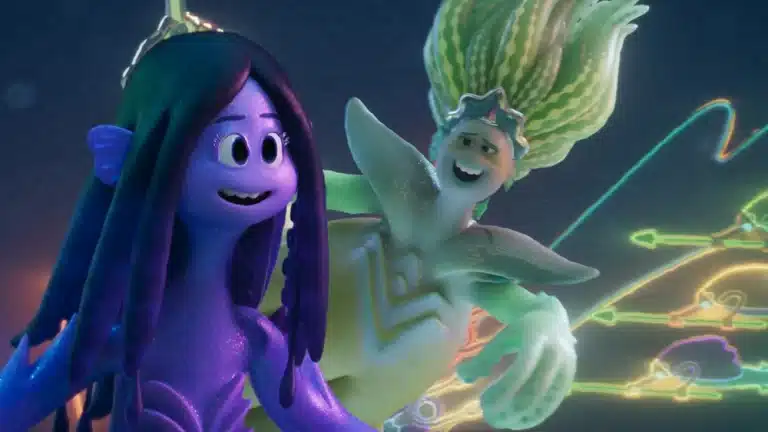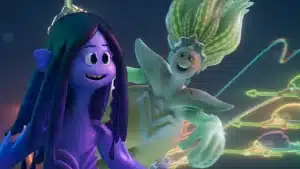 Ruby Gillman is cheerful, colorful and likeable, at least as colorful and close-knit as her group of friends. She is also a chip in mathematics and an obedient daughter, especially when it comes to respecting the diktat of the Gillman house: stay away from the ocean. But when the little boy who makes her heart beat ends up in the water with his skateboard and struggles to resurface, Ruby doesn't think twice and dives, discovering a couple of things about herself that had been kept silent since the birth of she. For example that she is not a human being but a giant kraken, that is to say a mythological being characterized by devastating power and fluorescent tentacles.
Monster or princess? And why not both? This is what DreamWorks must have thought when making this enjoyable film, although by no means original, with a springy, awkward and graphically nice protagonist and an underwater setting that definitely plays her part.
A female-driven entertainment, to put it in the American way, which will make the whole family smile, played between the two worlds of the mainland and the depths of the sea, but also between real and virtual, in a frenetic exchange between objective shots and mediated shots, replicated, instagrammed from the smartphones of these wise and loyal teenagers with only one weakness: the irresistible temptation to go to prom.
A film with few flaws, indeed perhaps only two: a recent one, probably, and that is that step backwards on the need to make Ruby belong to a royal lineage, even if one wanted to compete with Disney, and one that is less funny, because it is much bulkier, dare we say giant. It's okay not to be original at all costs, archetypes, petty thefts, the inevitable (when not desirable) dialogue between films with the same target are fine, but here we seem to be witnessing a carbon copy of Red on a different backdrop.
It's not the concert but the prom, it's not the red pandas but the purple squid, and however in terms of plot, themes and sub-themes, the similarities are just too many. So much so that adding a little turncoat mermaid is not enough to confuse the waters: the underlying model can be seen very well, and it is clear why it works, because it brings a bit of thickness, a blade of light, but also a suspicion of creative laziness that DreamWorks would have better not to indulge.

Server 1
Server 2
Server 3