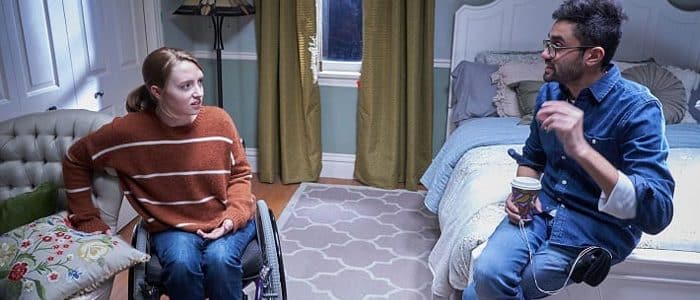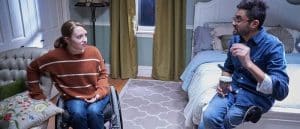 Run is the new horror film signed by Annesh Chaganty, the talented director of the surprising Searching. The film that features Sarah Paulson in the cast is all about a sick mother-daughter relationship.
In the cast alongside the acclaimed Sarah Paulson, we find the young Kiera Allen making her film debut after appearing in a 2014 short film, Ethan & Skye. A creative writing student at Columbia University, Allen is a talent to keep an eye on.
Run stages the strange relationship, with mysterious contours, between Diane and Chloe Sherman, respectively mother and daughter. One played by Sarah Paulson and the other by Kiera Allen. Despite her inexperience, the young actress was chosen to play a girl forced into a wheelchair, but not held back by her disability. So much so that at some point he begins to ask questions about the mother who seems to have consecrated her life to look after her daughter, but who in reality could hide a secret. Together they live in a beautiful house, but isolated, far from everything and especially from other people. When the conflict emerges, the house itself appears to have become a bleak prison. After all, the film is all here, in the confrontation between a mother and a daughter and in the ambiguity of the story that it is not clear to the very end who of the two characters really has problems.
The film represents an interesting challenge on the directing front, because it is signed by Aneesh Chaganty, who had already amazed everyone thanks to the success in 2018 of Searching, his long debut capable of cashing over 75 million at a cost lower than million dollars. Once again alongside Chaganty in writing the screenplay we find Sev Ohanian, who co-signed the previous film with him.
The Sarah Paulson chapter is certainly the most succulent in the film, given that it can now be considered one of the great queens of modern horror after the success achieved with her participation in the American Horror Story series also seasoned with five Emmy nominations. And despite her experience in this genre of stories, Paulson explained that to get into the part she studied the film Carrie (based on the famous novel by Stephen King and signed by Brian De Palma) and the interpretation of Piper Laurie in the role of Margaret White, the oppressive mother of Sissy Spacek. To complete the picture, the description that the very experienced actress gave of her participation in the film by her novice colleague, saying that for her every day on the set "it was as if it were always on Christmas morning". Splendido.

Server 1
Server 2
Server 3