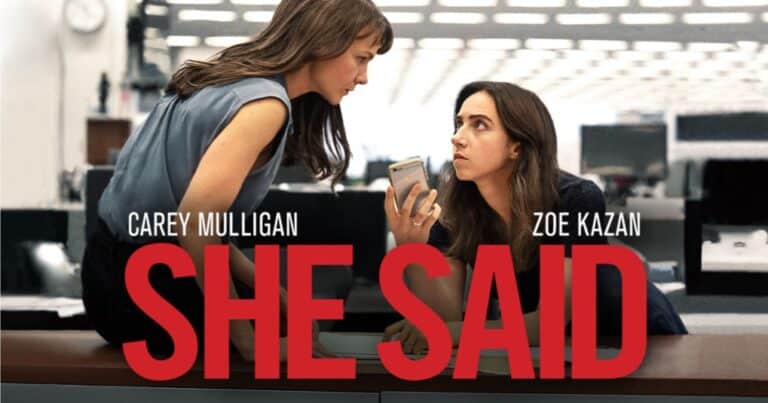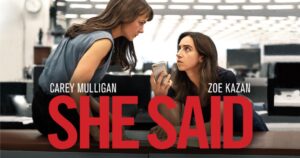 On October 5, 2017, the "New York Times" published the investigation by Jodi Kantor and Megan Twohey into the sex crimes of Harvey Weinstein, film producer and serial predator, found guilty in 2020 and sentenced to twenty-three years in prison. For three decades the founder of Miramax abused actresses and assistants, deciding their fates like a vulgar torturer. Willing to go to the end of the world for a testimony, the two journalists, multitasking champions, reconstruct the strategy used by Weinstein to cover up his abuses: reducing his victims to silence with big checks and inextricable confidentiality agreements. A few days before Ronan Farrow's report on "The New Yorker", Kantor and Twohey shake up Hollywood and change the world.
If we want to find the epicenter of the #MeToo earthquake, the factual starting point is the investigation into Harvey Weinstein published in 2017 by the "New York Times". The consequences of that solid, reasoned and concrete article are known to all: fuse, trail of dust, chain explosion, trial.
But the approach taken by Anche io is less sensationalist, its rigor is the most faithful tribute to the clinical efficiency of two tenacious reporters. Written by Rebecca Lenkiewicz and co-produced by Dede Gardner (and Brad Pitt), Maria Schrader's film fits into a very popular genre and by its nature anti-spectacular. As in All the President's Men, Spotlight or more recently The Post, the action is reduced to its essence: making phone calls, taking notes, discussing around a table (in a meeting, at a restaurant, at the counter of a pub… .), conversing with witnesses, knocking on doors that often remain closed.
After all, journalism is not glamorous. Between drama and thriller, Io too renews the obligatory passages of the genre and combines them in the feminine plural. But if Maria Schrader's film is so successful and powerful it is above all for the cinematographic 'question' that runs through it: how to represent sexual violence on the screen? The author decides to leave it off the field or to dribble it with ellipses. The film never shows the assaults, rapes or even the face of their perpetrator, filmed from the back to admire Carey Mulligan's satisfied and frank face for a long time. Looking closely, Io too is the ideal response to Blonde, a free and demeaning variation on the life of Marilyn Monroe.
Unlike Andrew Dominik, Maria Schrader makes a moral choice of staging. To the complexity of the 'setting' she prefers the complexity of her heroines, to whom she listens and helps with the simplicity of a shot and reverse shot. Abuse remains 'waiting' along the corridors of deserted hotels, violence is still life (clothes abandoned on the floor, white bathrobes 'laid' on the bed, double tights…) that torments, tortures, hides, broods, it consumes and ends up exploding one day, muttered on the phone and then finally declared and denounced.

Server 1
Server 2
Server 3