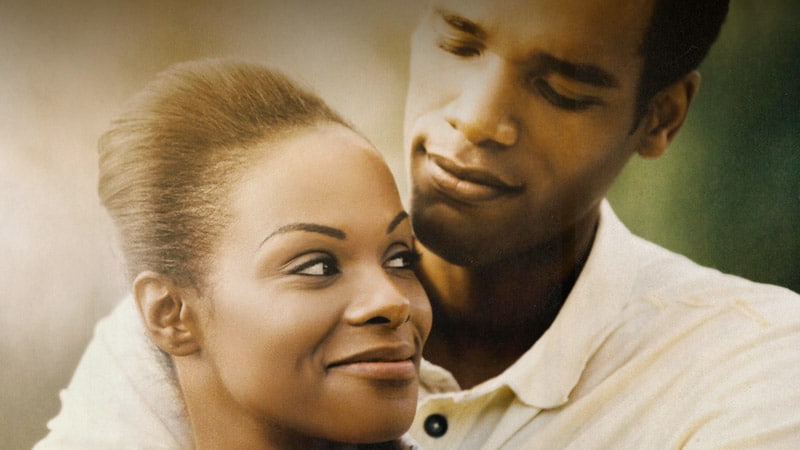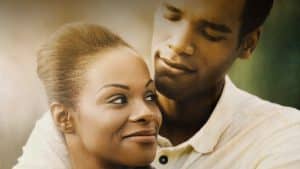 Michelle Robinson is expecting Barack Obama, a colleague of her law firm, to spend the afternoon together, but she wants to reiterate, with her parents and even more with the concerned person, that this is not an appointment. The two walk for the beloved Chicago, visit an exhibition of paintings, attend a meeting of a popular citizens' committee, go to the movies. It will not be an appointment, but the encounter becomes increasingly romantic.
The first Kiss of Obamas at the end of a hot summer afternoon is the occasion around which Richard Tanne writes and runs a film-tribute, which arrives in Italy a few days after the end of their residence at the White House. It is a tribute to nostalgia, hagiography, and even arcadia. Walking in the park, the two know themselves telling themselves, obviously benefiting the public. They do so by reviewing their family backgrounds, their religious beliefs, their position with regard to being black, being white, the ethics of work: a catalog of themes entrusted to a theatrical approach dialogue, that technique "Linklater" does not always manage to dress naturally.
Writing feels, and feel its subtests; The same ones that by definition should be submerged, come to our ear in the form of suggestion. But no. Michelle's ballet with the girl proves her maternal spirit, Barack's brilliant run of debate on the social center at popular homes is an essay of her extraordinary capacity for an orator (with a slogan "from the future": we remain united, we can ). And we can also entertain, by cinemas, the way in which the interpretation of the "Do's" thing is interpreted, to diplomatically deny his dull interlocutor and to impress Michelle definitively (cinema as a weapon, even courtship), but From there to let go of the film the pace is not short.
The problem is not in the character of Obama, who enjoys not only an impressive physical resemblance of the actor with the former president, but also of a lightness and coolness that work in cinema and politics: it is the role Of Michelle, who is then the protagonist of the film, to be confined in the too tight and mechanical position of the woman to be seduced, of the distrust to break down.
That robust bra to dry in the very first shots, in Robinson's house, already says that romance will be successful, yet we must pretend with her to resist endurance, to convince her of her partner's virtues. This private image of the couple, that is, already has a glorious and public landmark that is too obvious, which takes away interest in the human encounter. The open formula is relaxed on the promenade through the different neighborhoods of the city is, ultimately, a free only appearance formula, because in reality the film of Tanne takes us along a predefined path and perfectly functional to the purpose.

Server 1
Server 2
Server 3