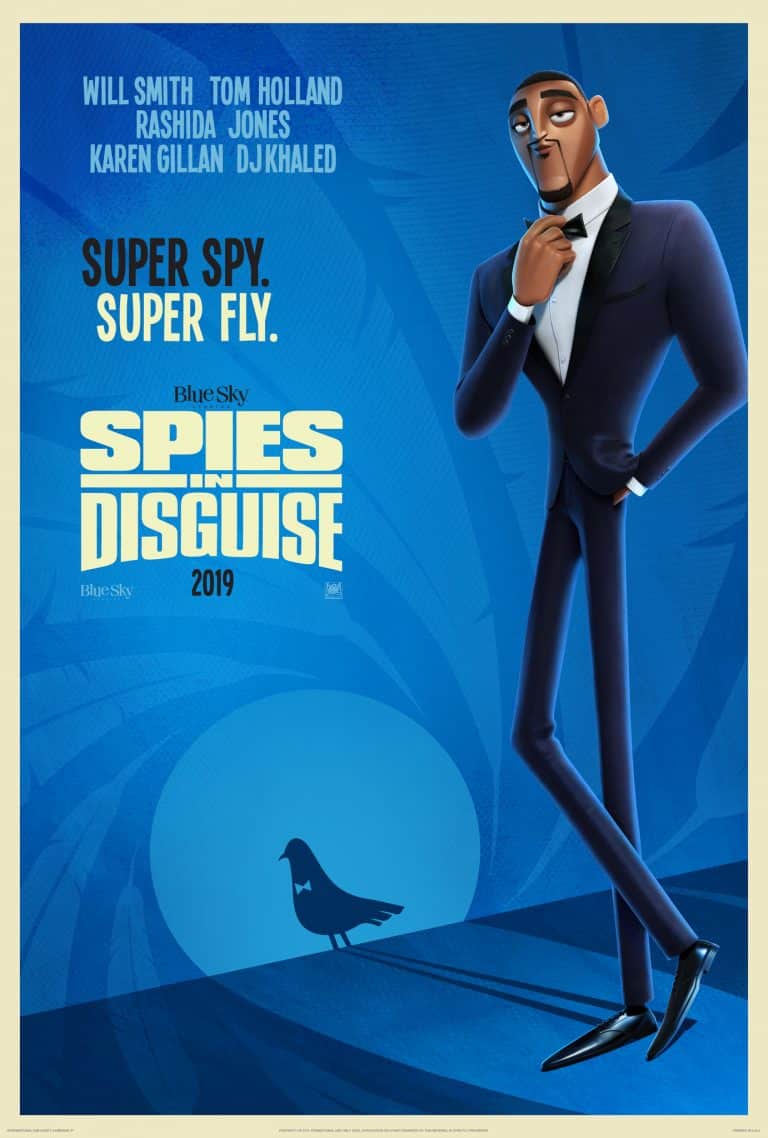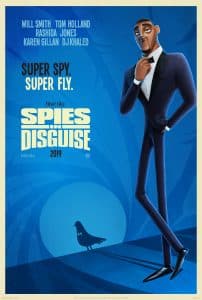 Lance Sterling is the best secret agent in the world. But the head of intelligence, recently burned by a disastrous mission, wants to support a support team. Lance, on the other hand, loves to play alone and feels he doesn't need anyone's help. Walter Beckett is an inventor who designs devices for secret agents and everyone thinks he is a strange guy, because he has created glitter bombs, inflatable hugs and kittens with an irresistible look, convinced that it is better to unite people than to detonate them. When Walter meets Lance he thinks they can make a difference together, but the best secret agent in the world has no intention of listening to his revolutionary ideas. It's a pity that, by mistake, Walter turns Lance into a … pigeon, and from that moment the secret agent will have to face the risk as a feather, without even being able to fly. And Walter will be the only one who can give him a … paw.
Spies undercover is clearly inspired by the saga of 007: in addition to Lance, who has the features (and in the original version also the voice) of Will Smith, there is a garment that looks like M and an inventor, Walter, in the role of Q , voiced in English by that Tom Holland who plays the most recent Spiderman.
Even the opening theme is a (beautiful) copy of the mythical ones dedicated to James Bond. But here the main secret agent will have to act in tandem with the young nerd convinced that "science breaks" and that the world needs more hugs than duels: and will have to get used to making a virtue of necessity and "using what he has" instead of waiting for the perfect weapon. Lance will come to understand that even a team of unfortunates, like the one that gathers around him while he looks like a (talking) pigeon, can be salvific, even of his own soul.
Undercover Spies is the feature-length version of an animated short film, Pigeon: Impossible, designed by Lucas Martell that became a small cult ten years earlier.
Nick Bruno, who has behind the animation work for Ice Age, Rio and the Peanuts film, and Troy Quane, also a veteran of The Ice Age, make their directorial debuts adding breathtaking action, special effects and the characterizations of the "strange couple" Smith and Holland, including many comic curtains between the two.
The film is one of the first Fox releases after the acquisition by Disney and shows the best that the major can offer in terms of animation cinema: a breakneck adventure that leverages the cinematic archetype of 007 but succeeds to get away from mere imitation.

Server 1
Server 2
Server 3