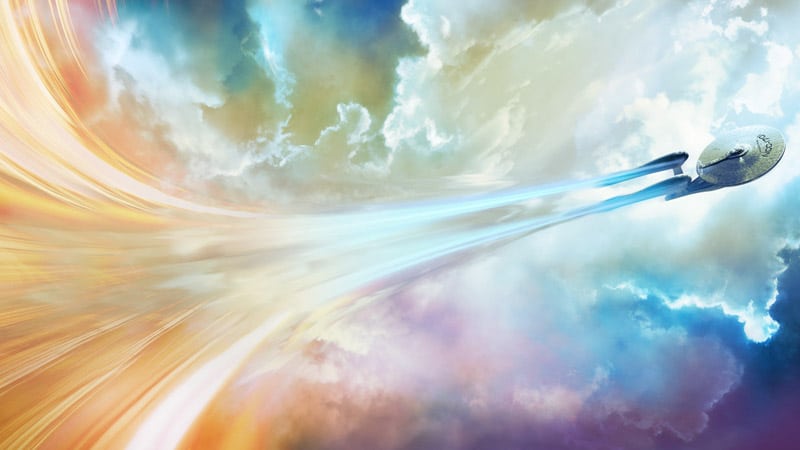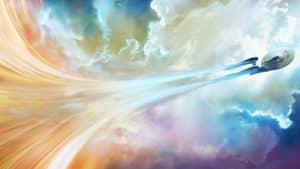 James Kirk and the crew of the USS Enterprise Yorktown reach the space station, just completed and ready to accommodate millions of people. Faced with a request for help, Kirk decides to intervene to discover what lies beyond a nebula. Discover that they have anxiously awaited by hostile forces.
Characterized by a thirst for knowledge and the adventurous spirit of Ulysses, which were, in contrast to the epic-chivalric inspiration from Star Wars, Star Trek draws part of its strength from the routine of themes and situations, by its own iterative nature of certain seriality television. Almost in apparent contrast with his protagonist, Captain James T. Kirk, so tired of customs to choose from, for a moment, to give up his beloved Enterprise. First of yet another mission; before trying the thrill of unpredictability.
This opens Beyond Star Trek, the first post-reboot episode not to be entrusted to the JJ Abrams directed (passed in the meantime towards the " other 'Space franchise) although indelibly marked by its passage. Not only for the presence of a Simon Pegg – even in the role of co-writer – or a Greg Grunberg, but his touch as precise compiler and respectful, attentive to the recovery of every detail of a script, is difficult due to the passion out Justin Lin control. The Fast and the Furious director adopts an admirable mimicry, revealing himself in one, and deliciously pretentious, a sequence in which Kirk Centaur distracts the bad guys with developments worthy of Valentino Rossi.
After the space-time disruption of Star Trek – The future starts and the return of an iconic villain Into Darkness – Star Trek, the third episode is clearly designed to stabilize the series on a cruise, no particularly significant antecedents. The structure, completely canonical, recalls the episodes of the original and classic series, complete with humorous skirmishes between the emotional Bones McCoy and Spock and ice but not too filarini space opera between the latter and the attractive Uhura. A daunting task in front to 142 minutes in length, but Lin gets along resorting to sporadic but memorable moments of visionary (on all the showdown in the absence of gravity, which seems to come out of an Escher).
The providential intervention of the rock, in the form of Sabotage Beastie Boys, is not exactly new (especially in the sci-fi field after Guardians of the Galaxy), as well as the theme of the old medium – radio, in this case – to fall back to save a hyper-technologized world. But despite that, and despite an untenable political correctness (bad narratively homosexuality revelation of Sulu, which refers to the original interpreter), Star Trek Beyond is a pleasant moment of entertainment in the company of some of the best friends you can be desired. Something that may seem a little than expected but that proves far more important in times that shun mediocrity to embrace gigantism at any cost.

Server 1
Server 2
Server 3