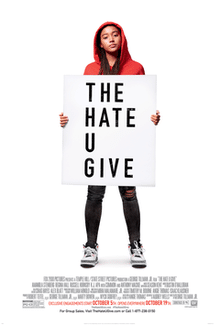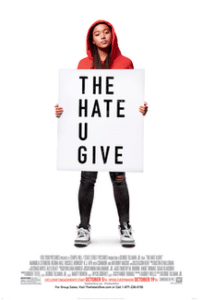 Starr (with two rs) is a sixteen year old with two distinct identities: at school she is the model student who blends happily with wealthy and Caucasian companions; at home, in the all black neighborhood of Garden Heights, she returns to being the little girl raised between barbeques and survival lessons – in her case given by her father, Maverick, who draws on her Decalogue from the Black Panther Code. In particular, Dad teaches his three children how to behave if a policeman stops them while they are in the car, as often happens – and often without good reason – for African-Americans in the "evolved" United States. When a white policeman stops the car in which Starr is chatting with a childhood friend, the girl knows exactly how to behave, but the boy makes the fatal mistake of extracting a hairbrush that the policeman exchanges for a weapon, opening fire.
Starr finds himself the only witness of an episode of abuse of force, of those that inflame and polarize public opinion and the African American ghettos.
His testimony is feared not only by the police force but also by the drug boss who had on the payroll the slain boy.
The hate U give is based on a novel for Young Adult, which is intended for teenage readers, and preserves the children's film codes in the dramaturgical exhibition, recalling those educational TV shows that are relieved by the Disney Channel. But this is not necessarily bad, because in his effort to be universally popular, the film clearly explains the reasons of all the characters in the story, and the glossy packaging makes a controversial story accessible to a wide audience, avoiding talking only to converts.
Some tricks, like the care of the locations and the choice of uniformly attractive actors, can be cloying, but they serve as a useful forerunner to a narrative that is gradually more radical in condemning racism in all its manifestations, including the more subtle ones.

Server 1
Server 2
Server 3