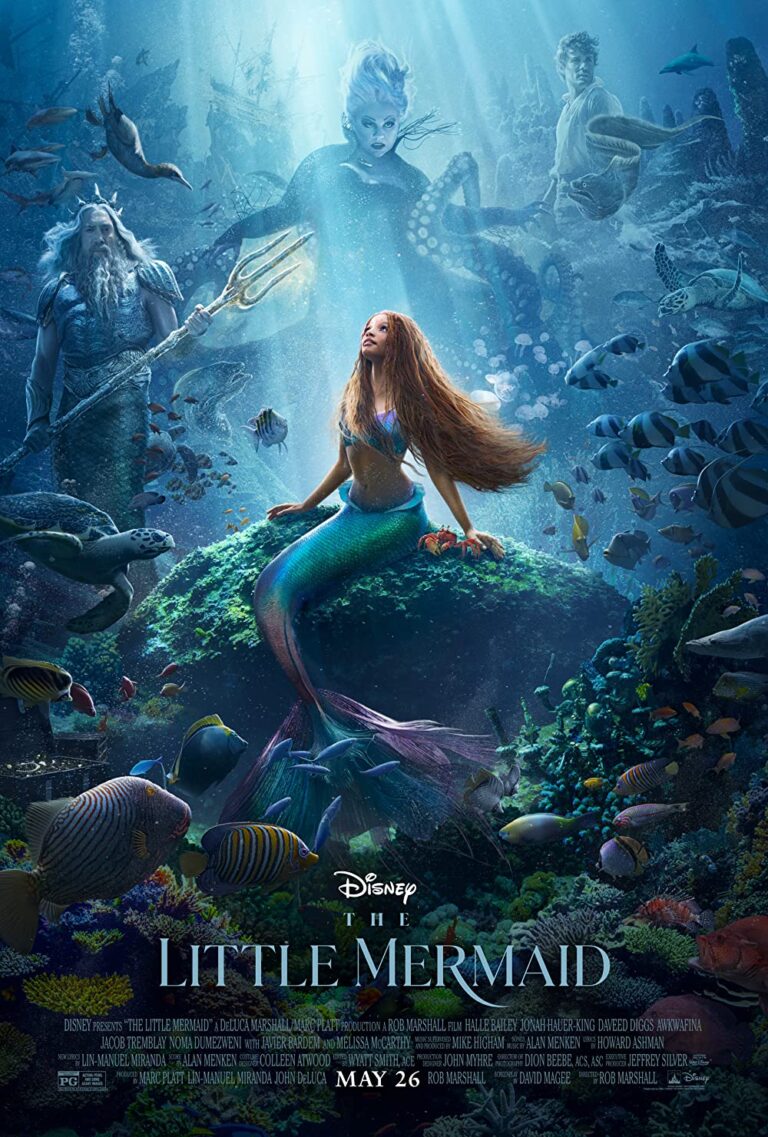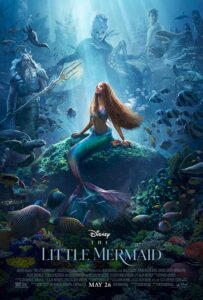 Ariel is a mermaid, one of King Triton's seven daughters, but she has a passion for the surface world that her father doesn't like. She risks her life among the sharks to explore the wrecks at the bottom of the sea and collect objects from the mainland that are very mysterious to her. When she saves a handsome sailor during a storm, who is also a prince, she is madly in love with her. The bans of her father only serve to push her in the direction of Ursula, the sea witch, who offers to make her human in exchange for her voice. Ariel accepts and will only have three days to kiss the prince, a feat further complicated by the witch's spell, who plays dirty and also steals her memory …
Hans Christian Andersen's fairy tale returns to the cinema with the songs of 1989, unfortunately, however, also with a badly inflated duration of up to two hours.
Compared to the previous Disney animated transposition, some new elements are introduced, for example by hinting at the death of the mother which would have been caused by surface men, or by relating Ursula with King Triton and therefore with Ariel herself, but these few details are certainly not enough to justify the slowness with which the film drags on. Which is even more serious in the face of the agility of the animated original, capable of unraveling the story in just 83 minutes.
Unfortunately today it is unthinkable that such playing time is offered to the general public in cinemas, because in the era of TV series and streaming films, it risks seeming like a "minor" offer and not the grandiloquent event that cinema in theaters must promise to the viewer. However, it is not the minutes that increase the value of a work and those added to The Little Mermaid are completely superfluous and badly cripple its rhythm.
The film was directed by Rob Marshall, an expert in musicals, but there are no aquatic phantasmagoria worthy of Esther Williams and the director seems to make little more than a cast of the previous film even in the sung numbers. With the aggravating circumstance that today, after Avatar: The Waterway, the sequences at the bottom of the sea appear anything but state-of-the-art in terms of special effects.
For various reasons things aren't much better on the surface, where the kingdom of Brazil has the gloomy skies of Denmark – and we rule out that the intent was to pay homage to Andersen. Furthermore, and it is perhaps the most serious defect, the irrepressible energy of Ursula, a super-curvy witch proud of her sensuality – so much so that she has become a queer icon – is much reduced in Melissa McCarthy's version, to which the director imposes a more chaste choreography .

Server 1
Server 2
Server 3