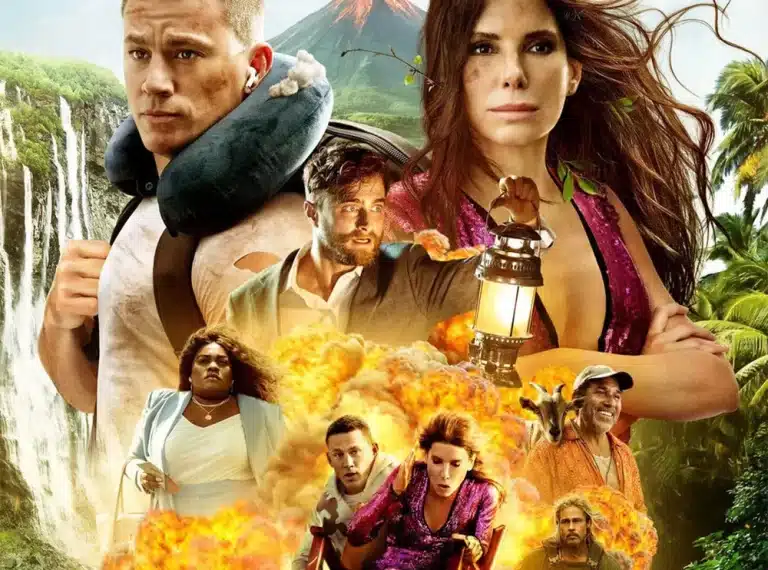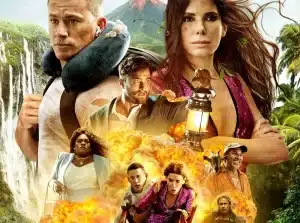 Widow of an archaeologist and specialized in the same subject, Loretta however finds fortune elsewhere, as a writer of adventure romance novels. At the umpteenth book, however, she is in a crisis of inspiration and her promotional tour alongside the model of her covers, Alan, true idol of her fans, appears unbearably humiliating. So she decides to drop everything, but she ends up kidnapped by the scion of a rich family in search of a lost treasure. Only she can translate an ancient hieroglyph and find a secret tomb in the Lost City of D, the same city in her novels.
Update to the modern comic taste, more over the top and feminist, of the "couple reveling in the jungle" strand made famous by Romancing the Stone, The Lost City only works on and off.
In fact, pushing the characters towards caricature is an effective solution mostly in the short term, which needs many ideas and fine pens to hold up the duration of a film. In the first act of The Lost City the jokes and situations follow one another with variety and freshness, but Brad Pitt left the scene and left the couple alone in the jungle with more bizarre than funny antagonists, the film began to falter. Loretta's low regard for Alan is more snooty than funny and at the same time Channing Tatum so much self-irony as not to convince as a romantic figure. Above all, the chemistry between the two is lacking, with Bullock stiffer than disdainful and Tatum too conscious of not being heroic to parody the typical alpha male.
If anything, that role is given to Brad Pitt as Jack Trainer, with long hair like in the days of Wind of the Passions, who shakes his golden ringlets as flaming explosions erupt behind him. Almost superhuman character, he enjoys as much in the exaggerations of the action as in his sudden death and in the macho-cursed soundtrack that accompanies it – the songs chosen are "Far from Any Road" by The Handsome Family, famous for being the theme song of the first season of True Detective, and "Red Right Hand" by Nick Cave, the main track of Peaky Blinders.
Daniel Radcliffe gives crazy mania to his villain, but even for him the best idea burns out immediately, in a half-empty room but with cheese tables that is almost swept away by his plane. Subsequently he doesn't have moments of as much grandeur and soon ends up being repetitive, just as his subordinates have only very shy hints of personality and never pierce the screen. Then there is Loretta's agent, played by Da'Vine Joy Randolph who, after Loretta's disappearance and Alan's departure, limits herself to living a sort of parallel story which is not very comical. Her presence adds the necessary touch of "diversity" required by Hollywood today, but her remains a poorly integrated role in Loretta's narrative arc in the following acts.

Server 1
Server 2
Server 3