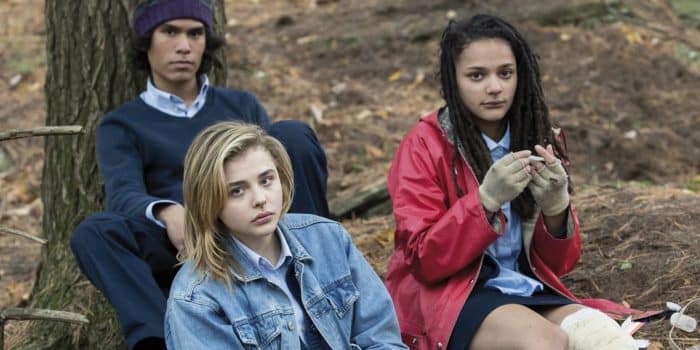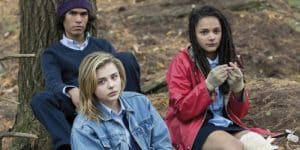 Cameron Post is a high school student with a big secret: the crush for her friend Coley, which nobody should know, since since the girl's parents died she grew up with her aunt Ruth, assiduous believer in the Bible that homosexuality is a disease. So when Cameron is discovered having sex with Coley during the prom, aunt Ruth sends her straight to God's Promise, a religious center of "diseducation" to homosexuality.
The guests of the center, all teenagers attracted by people of their own sex, are "reprogrammed" on the assumption that being gay is a sin and that adulthood is the season in which we must undo everything that was transgressive was committed during adolescence.
Because "everything that seems fun at your age is actually the enemy" as well as a manifestation of the Evil One.
The miseducation of Cameron Post is based on the eponymous best seller of Emily Danforth, which revealed the existence of these "educational" realities tolerated by the US authorities, even if within them human rights become "privileges" to be conquered at the price of denial of your identity.
The American director of Iranian origin Desiree Akhavan, daughter of refugees from the Khomeinist revolution and back from the success of her debut feature film, Appropriate Behavior, enters a tense leg in what is now a film genre in itself, namely the history of imprisonment, and evidently he is a guiding light Someone flew over the cuckoo's nest. Here, too, there is a sadistic and cruel "Ratched" nurse, and God's Promise guests include rebels as well as collaborators as well as weak links in the chain. The most tragic character of The miseducation of Cameron Post is Rick, a sort of scout leader armed with guitar and good intentions who is in turn a "diseducated" homosexual.
But the film by Desiree Akhvan, winner of the Grand Jury Prize at the Sundance Festival (and the style of the story is perfectly adherent to all the topos of American indie cinema), is not a tragedy because the tones, despite the dramatic context, are irony seasoned: what Cameron and two of his friends in the religious field manage to keep in the face of difficulties.

Server 1
Server 2
Server 3