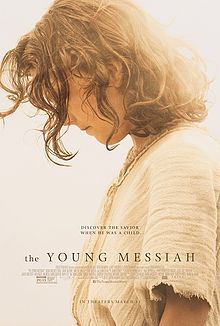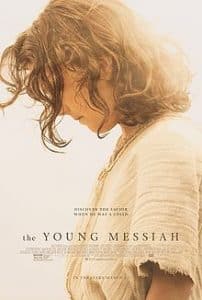 The family of Jesus has been in Egypt for seven years, where he had fled because of the massacre of the innocent. The news of the death of Herod the Great urges Giuseppe to face the journey to return to Nazareth. Herod Antipa was informed of the presence of a Jewish child in Alexandria capable of doing miracles. He knows he was born in Bethlehem and is returning to Israel. Meanwhile, the questions that Jesus makes about himself and how his surroundings grow from day to day.
Since the early centuries of Christianity, she has been trying to tell the childhood, adolescence and youth of Jesus to whom the canonical Gospels refer to, leaving, however, no narrative for a very large number of years. One of the so-called "Apocryphal Gospels" ("The Gospel of Thomas Childhood") presents us, for example, as "an enfant terrible, capricious, arrogant even with his parents," as theologian Gianfranco Ravasi says. Cinema has made some attempts on the most appreciable of which was the Eden Gardens of Alessandro D'Alatri, but more careful of the adult part of 'hidden life'. Nowrasteh, on the other hand, intends to imagine the life of a migrant child who in Egypt is wicked for his mildness even if he brings back a peacock who had attacked him.
Jesus feels that he has a different nature from the others, understands that the gestures he takes to relieve the pain of others put him and his family under the Magnifying Magnifier of Power that he has not stopped looking for him. So start by asking yourself and asking questions why it is difficult to have an answer. Joseph will say, "You have to wait, because your questions are childish, but the answers are from an adult man."
As we follow his return to Nazareth, we are also aware that the son of Herod the Great, suspicious of some news from Alexandria of Egypt, fears that the killer of the innocent escaped just the one who was the target of the crime. On this side, the screenplay (which is based on Anne Rice's novel "Christ of the Lord: Out of Egypt") is somewhat unrealistic. It is wondered why the Romans should have been the material authors of the massacre of Herod the Great and because they are now virtually at the hands of his son.
Interestingly, however, is this free reading of a childhood in which, perhaps drawing from the Gospel of Luke, tells us of a twelve-year-old Jesus who grows "in wisdom, age, and grace before God and men" (Lk 2: 52) Jesus' discovers his own divine essence progressively, also needing the help of Mary and Joseph in order to understand his mission step by step.

Server 1
Server 2
Server 3