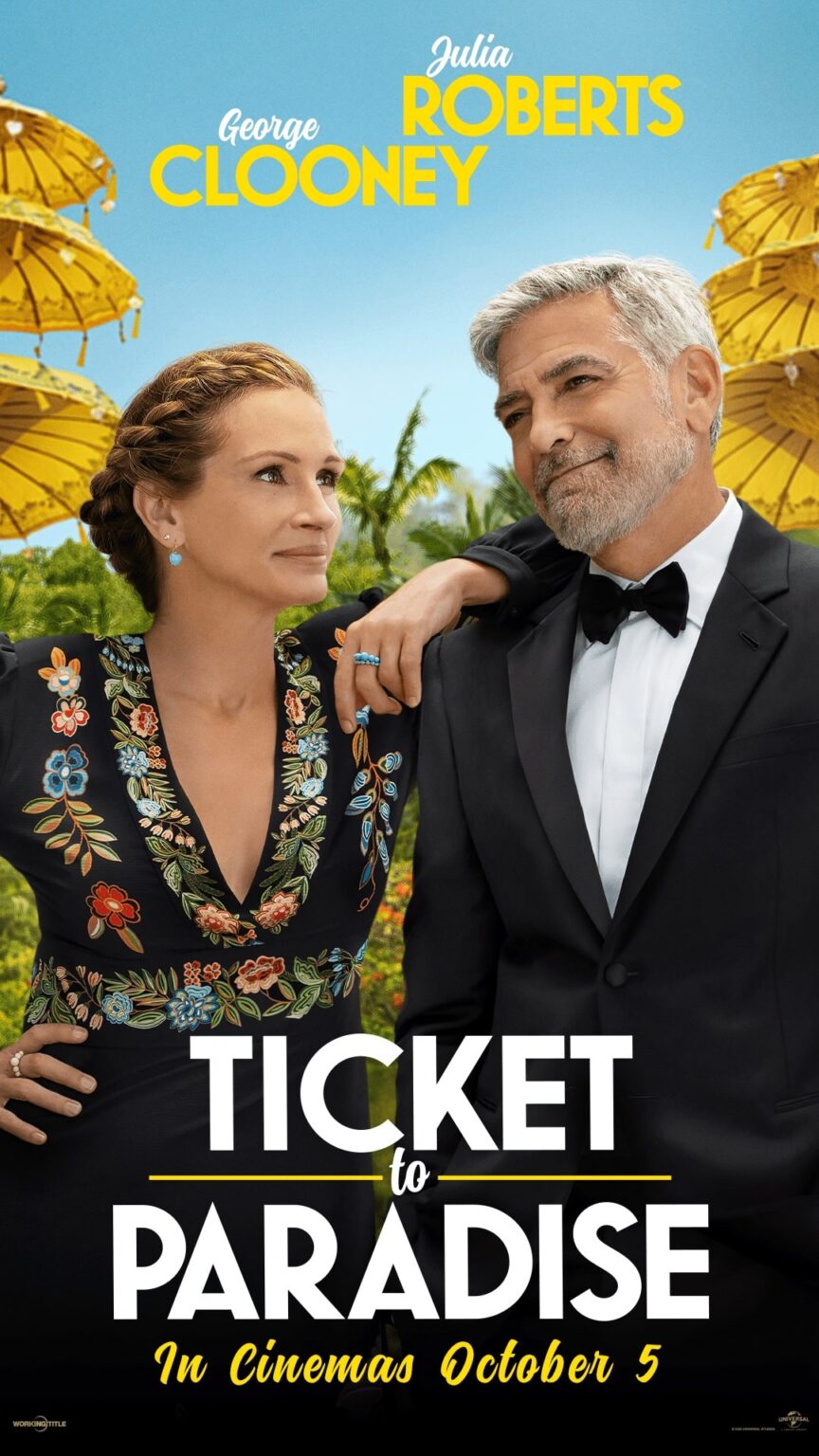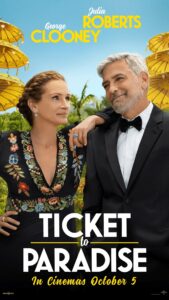 Georgia and David loved each other many years before and before everything separated them. She lives in Los Angeles, he in Chicago. The meeting point is their 'little girl', fresh out of graduation and flying to Bali. The prize vacation in paradise soon turns into hell for mum and dad, as they are joined by dire news: Lily has decided to marry Gede, a Balinese seaweed farmer. At war over everything for once they agree and find a common ground: to prevent their beloved daughter from making their own mistake. Boycotting marriage is the plan but heaven and two adjacent rooms will bring love and surrender.
There are only 'two stars' in Ticket to Paradise, a B-grade romantic comedy that bets everything on the charisma and unquestionable chemistry between Julia Roberts and George Clooney.
But sprinkling stardust on a shabby premise, two people who hate each other and end up loving each other, isn't enough. We've seen it too many times and it's the oldest of the comic gimmicks, dating back to (at least) 1940 and George Cukor's sophisticated comedy (Scandal in Philadelphia). There, too, the stakes are a re-marriage of love and elective affinity. For Tracy (Katharine Hepburn), as for Georgia, the ex-husband remains the most attractive man around. To pay the price today is a French pilot (Lucas Bravo) with no hope and a few hours of flight. Freewheeling boyfriend, he hopelessly complicates their rapprochement process. If in Cukor Cary Grant's sparring partner was as demanding as James Stewart, Clooney, from his position as a discreet dandy, has the 'beach' leveled.
David does not need strategies to conquer the heart of Georgia, who feigns cynicism and dreams of love. Thanks to a moonlit night and plenty of alcohol – Cukor drank Champagne, Ol Parker mixes tequila and slow gin – and that's it. The couple as well, because Roberts and Clooney can spark any nonsense, have idle dialogue sung, restore dignity to homilies about parenting, and flirt with a sense of perfect timing. Together in Ocean's Eleven (and Twelve) and again in the thriller Money Monster, their effect lasts and takes place in a film that echoes Mamma Mia! Here we go again, directed by Parker himself. Moving from Lissa to Bali, to stop the lightning-fast wedding of his protagonist (Kaitlyn Dever) and her boyfriend (Maxime Bouttier), he abandons lovers to themselves and to a sentimental story that we don't care about.

Server 1
Server 2
Server 3