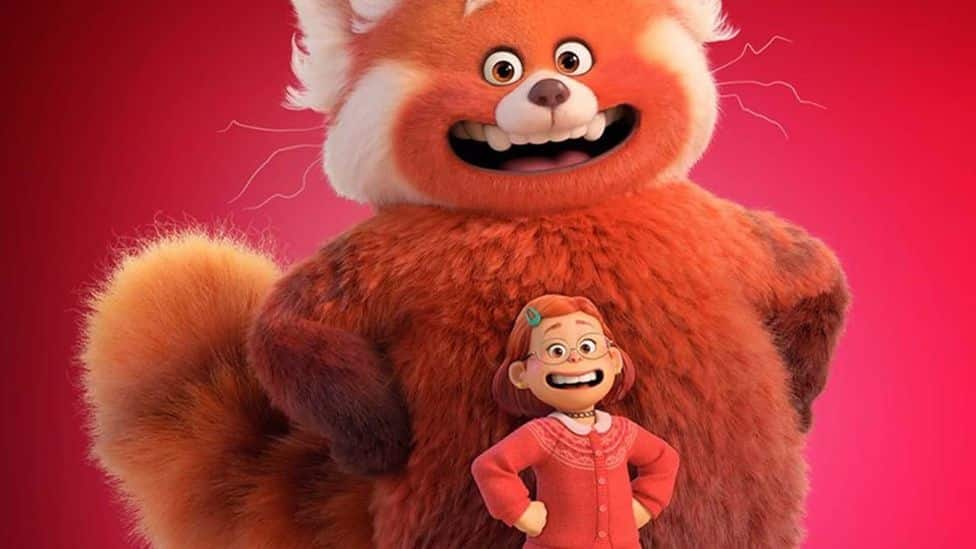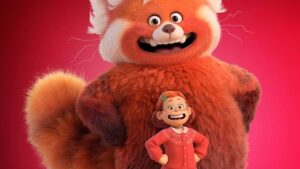 Meilin Lee is thirteen years old, loves math, is polite, enthusiastic, and obedient. Her family is of Chinese origins and every day after school, Meilin helps her mother Ming organize visits by tourists to the ancient family temple. She loves cleaning. She also has a group of friends that she loves very much, and like them she is a diehard fan of a boy band that doesn't exactly fit the musical tastes of her parents, but luckily her headphones are there. Things get complicated, however, when Meilin wakes up one morning to find herself transformed into a huge, destructive, uncontrollable red panda. She blamed an old family curse, which her mother had never told her about, although she herself, as a young girl, had experienced something very similar.
It is no longer time for Zero in Conduct. As already in Mark Osborne's Little Prince, the young protagonist is a zealous student and a model daughter. But adolescence comes for everyone and blows up the image that precedes it. Suddenly we are full of hair, we emanate a sour smell, we look at the boys with different eyes, and the need for acceptance, once satisfied by the parents, now turns to friends, more important than ever.
It took the genius of Domee Shi, already author of the provocative short Bao, to synthesize all this in an image of rare strength and pure fun: the red panda.
Symbol of that bestial metamorphosis that is puberty, which retouches the form and the psyche, the metaphor at the center of Red brilliantly narrates the encumbrance and inadequacy (but also the tenderness and warmth) of that hybrid age, through the dominant color of blood, embarrassment, unexpected outbursts of anger and amorous passion.
While normalizing with humor and intelligence something that cinema pretended not to see (or entrusted to the horror genre), Red tells one of the most complicated human relationships, the one between mother and daughter, watching, in the style of Japanese animation of the last millennium and her ability to translate emotions into graphic exaggerations, and in spirit to that of another Pixar Rebel, from which she takes up not only the theme of magical transformation but also the more specific one of the tear, in the variation of the scar.
Through the characters of a personal universe, Domee Shi paints a universal matrilineal dynamic with a deliberately pop style, which far from simply showing off, embodies that integration of the new with the old which is the key to overcoming difficulties in the turbulent phase of the life that the film deals with. The moral is as liberating as the initial explosion: hereditary blemishes are not forever; each, if they want, can be the difference.

Server 1
Server 2
Server 3