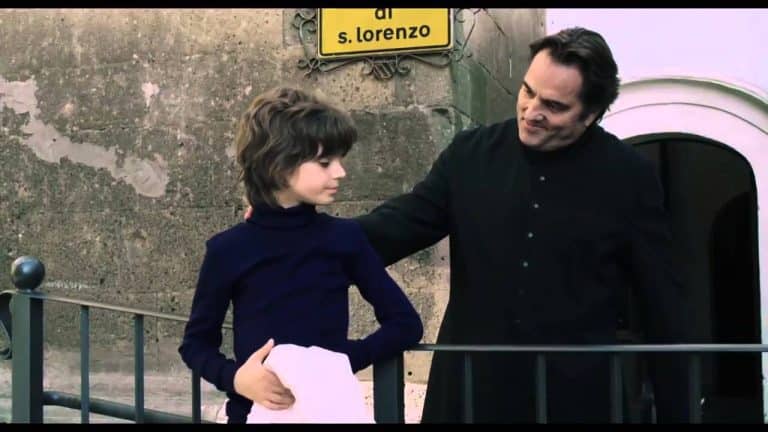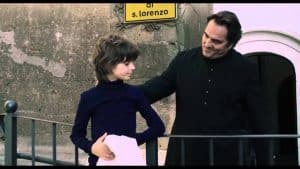 Julia life, born Giulio. Fatherless, he grows in the province with the mother and sister. A school is being bullied, while the pastor abuse not affect its relationship with faith. Graduated, he moved to Milan where he began working as a model in a couture atelier. He falls for a man who takes advantage of the Force of its economic situation, and instructor of the gym, with whom faces chemotherapy and surgery that will make him a woman.
The opening, in which an unlikely voiceover recites on musical score (by Paolo Vivaldi) by public service announcement, is one of them to shake the veins and wrists, as you would express Dante quoted so epigraph misunderstanding. The little Giulio, who yesterday wore a diaper and today refuses to respond to the appeal because the teacher claims to be called Giulia, is depicted with the martyr's contours while ruling jokes that betray an impossible self-consciousness ( "I have no quarrel with anyone but do not accept what I am ": which child of this world would be expressed so?).
For a few moments it seems to look a fake trailer for Marcello Macchia, worse than a parodic caricature of The Danish Girl. Both put to imagine a transformation experienced as an act of perfection by men who are only measure of themselves, both describe how contronaturale, instead of their own, that nature that matched their sexuality to an opposing output. Far from Tom Hooper Calligraphy, if only for a small budget, that of Stefano Calvagna however, is a film that immediately reveals the poverty of its technical and expressive means: over the hasty script and some unhappy narrative ellipses (brain tumor a missed opportunity), the overall tone is that of a cross between transgender melodrama of scripted prime time and grip the camera on the model of reality-TV.
It was necessary, perhaps, to make a choice. That of fiction film, and then you had to put the reality at the door to look back through the window, as has always been the art. Or view the ambition non-fiction, for once, it could groped in the same consistent way the way of the documentary, which now more than ever seems to enjoy in Italy of a fair international recognition (see the cases of Roberto Minervini and Gianfranco Rosi ). The film would have done economics, thus, some free passes as well as an actor sector penalized despite the contribution of Imma Piro and Franco Oppini in a speck reminiscent of Stanley Tucci in The Devil Wears Prada. Above all, he collected more truly the story of Sveva Cardinal, on which the film starts and ends here, as an interpreter, to disguise herself in a bizarre short circuit between reality and fiction. As the main character, he had to choose a body.

Server 1
Server 2
Server 3