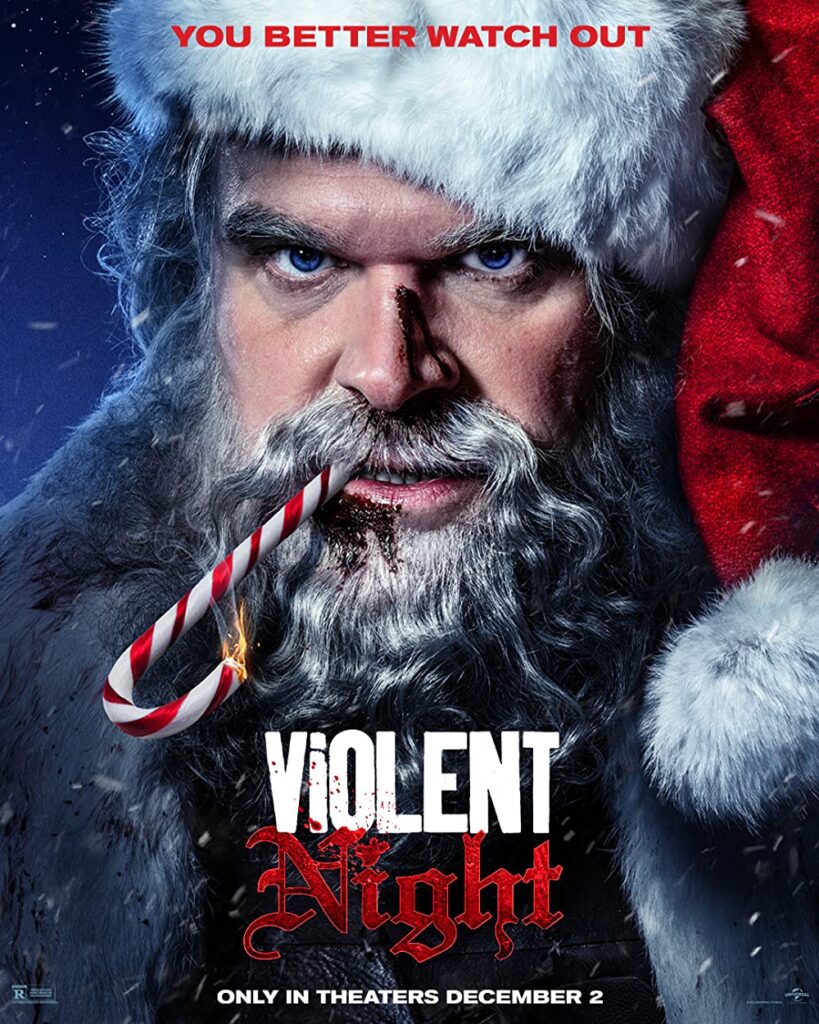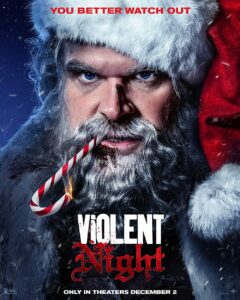 After several centuries of work, Santa Clause is out of love with Christmas. The now boring Christmas Eve takes an unexpected turn for him when in a villa, where he has to leave a gift for little Trudi, he finds the little girl taken hostage by a gang of unscrupulous criminals. They are led by a man who has chosen Uncle Scrooge as his code name – and obviously has a bad relationship with Christmas. Santa, accidentally involved in a scuffle, ends up abandoned in the villa by his reindeer. But when he hears Trudi's voice via a walkie talkie, he knows it's time to bring some Christmas spirit back into the house, with his former Viking warrior bad manners.
A violent and silent night confirms Tommy Wirkola's taste for the mix of over the top action and irony, to which the excellent David Harbor lends himself with enthusiasm.
Among the most believable and human faces in Hollywood, Harbor has put on weight after the diet of Stranger Things (fourth season) and is a convincing sulky Santa Claus. To get through the most festive night of the year he gets drunk, vomiting around, and gorges himself with relish on gingerbread cookies. He curses his reindeer and pisses in flight over the city. But he hasn't forgotten that he has a good and bad list and he still knows how to appreciate decent people as much as he despises bullies. We will see him in action both in an awkward version, which tries to defend himself with what comes to hand, and in choreographies in which his large body – languidly exhibited in one of the most exhilarating scenes – moves fluidly, a large hammer or other weapon.
Around him are the intrigues of a wealthy family, dominated by a mother who loves foul language and nutcrackers (not too subtly a castrator of men), but finds Santa Claus cheap. Her eldest son is Trudi's father and would like to emancipate himself from her, also to win back his wife who has never tolerated her subjection to her mother-in-law. After all, Trudi has no other real desire for Christmas than to see her parents united again. Which doesn't mean that she isn't a helpless child: she has in fact just seen Mum, I missed my plane and is ready to implement what she learned from Macaulay Culkin. She will build deadly traps, with much more gory results than those of her model, in some of the film's slapstickest sequences.
To enrich the contour of her there is also Trudi's aunt, at times dominated by her mother and eager to undermine her brother from her preferences. She is accompanied by an actor who pretends to be an action star, a martial arts expert, and a son who tries to be an influencer and who, according to his terrible grandmother, should have taken more slaps from an early age. Wirkola, together with producer David Leitch (John Wick, Deadpool 2), loves to desecrate and the film builds an effective crescendo in which from salaciously cynical jokes we slide towards a crescendo of gore, with a final killing that deserves a standing ovation for the audience of midnight movies.

Server 1
Server 2
Server 3