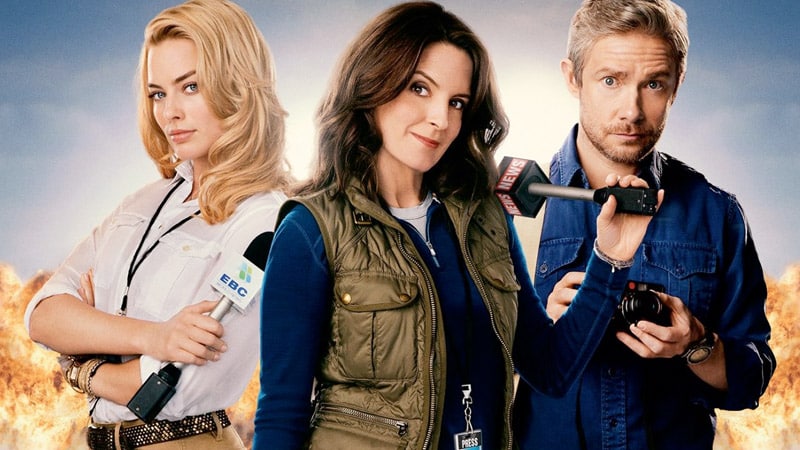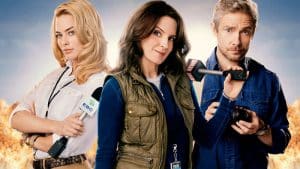 Kim Baker arrives in Afghanistan, in Kabul, as a war reporter. He does not know the real situation of the place and in the first days hard to get used to this new life. Tina Fey, icon of the Hollywood comedy, plays the American journalist in Glenn Ficarra and John Requa movie based on the book-truth of the Baker "The Taliban Shuffle: Strange Days in Afghanistan and Pakistan." Whiskey Tango Foxtrot is a black comedy with a more political and social subtext. The directors of Crazy, Stupid Love through a blatant comedy show the effects of war even on those not directly involved: Kim begins to get used to the danger, that life always on the cutting edge, where even a journalist would do anything for a ' exclusive for its network. The horror of war has become a commodity, like everything. Thanks to a cast of actors always impeccable, Alfred Molina who plays the national prosecutor and Martin Freeman as the Scottish journalist Iain, the film maintains an increasingly fast-paced with never a failure. Alongside Tina Fey is the talented Margot Robbie, Tanya Kim friend who will prove upstart and ruthless.
Kabul changes the life of the reporter, Kim will realize at the end of his relationship now with the American boyfriend and start to take a new self-consciousness. The war and the danger are forgotten by journalists and their collaborators in the ongoing celebrations filled with alcohol and drugs, as if they were students of the brotherhoods in college, but slowly the protagonist learns to look with different eyes this land full of charm and contradictions. It will be her he understand that the water wells were sabotaged by the small village women so that they could continue to go to the source and switch their only moment of relaxation together.
The eye of Kim is getting closer to a culture so far from her, but the dependence on this kind of life becomes more cumbersome and the reporter begins to no longer tolerate this propensity. He sees also blossomed in connection with Iain: war dominates you and you end up with not being able to do without certain sensations. The final part of the film puts even more emphasis on the temperament of our protagonist, a determined woman and that can not be bribed, not lacking even the most spectacular scenes and tension.
Whiskey Tango Foxtrot with irony and subtlety tells us of a woman's path of change and rebirth, a kind of novel (late) formation as in real life is always drenched with tears but also a lot of laughs.

Server 1
Server 2
Server 3