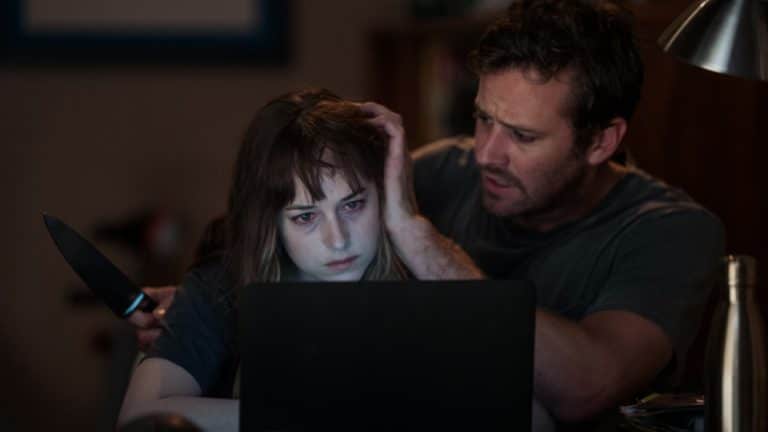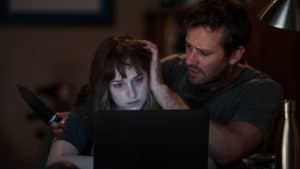 Will is a bartender in New Orleans. He is nice and charming, he manages to keep the most restless patrons under control and has a crush on one of the most assiduous visitors, the beautiful Alice. But Alice is busy and indeed it is also Will who lives with Carrie, a diligent and motivated university student. Will, on the other hand, never completed his studies and chose an existence in the soft underbelly of the city, the one lacking music and carnival sequins. One evening, in the bar where the man works, a furious argument breaks out between a veteran of the war in Afghanistan and some thugs. A group of kids film it all and, leaving the field when the fight risks turning into tragedy, leaves the smartphone on the floor. Will picks it up and takes it home: from that moment an odyssey begins for him that will draw him towards a mystery that is accessed through a portal: a black hole and a chasm of irresistible appeal.
The English director of Iranian descent Babak Anvari has adapted the novel by Nathan Ballingrud "The Visible Filth", the visible dirt, to the screen and precedes the images of his film by a quote by Joseph Conrad (surname that also assigns to one of the characters of the story) taken from "Heart of Darkness".
The theme is therefore declared: through the wounds (the wounds of the title) one can glimpse the "dirtiness" hidden inside human beings, even the nice and fascinating ones like Will. And the darkness takes hold of this man who initially seems satisfied with his own choices but is actually devoured by unspeakable sense of guilt and inadequacy.
This is the most interesting (though not particularly original) inspiration for Wounds, especially in light of the previous film directed by Anvari, Under The Shadow, which featured a female heroine in search of emancipation. Here instead (without revealing the ending) the protagonist is a man apparently resolute, but in reality fragile and afraid. And since one of the contour characters is Eric, the war veteran who holds the Confederate flag in his room, it is easy to see that at the center of the story there is a reflection on the disoriented and losing white male, and on the Yankee virility reduced to a fetal position .

Server 1
Server 2
Server 3