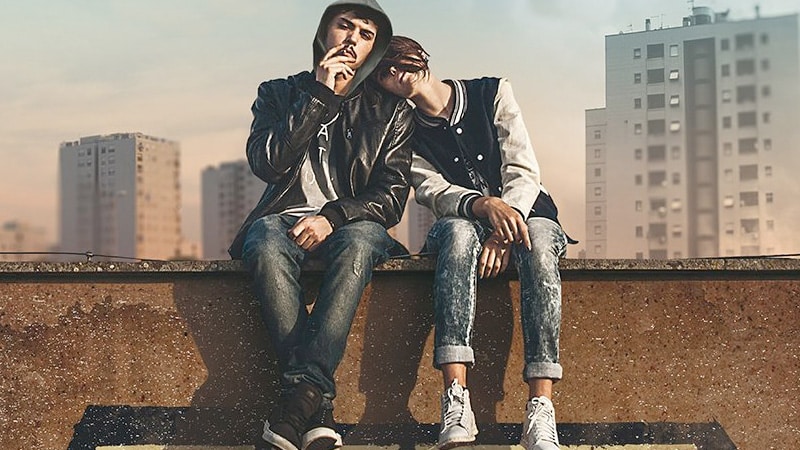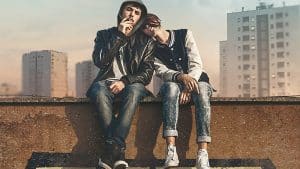 Alex lives in the slums of Rome and reluctantly helps her father fishmonger. His one true passion is music, particularly rap, who practices with the help of his friend Marco, improvised producer and agent. Gaia, Marco's girlfriend, is the third side of a triangle destined to become even erotic, and to put for the first time to test the loyalty of Alex to the people that are close. The second temptation will be to success, which will sell Alex becoming the Zeta rapper, a rising star of the underground scene.
Zeta is a coming of age story that is in the rap verbalization poetic (even when spiced with insults and profanity) of anger and frustration that belong to a generation of outcasts whose main fear is to "be like everyone else" and gather to "survive" the margins of a society that has no place for them. The term of comparison, more than 8 mile, are the revenge movie with music of the early eighties, a time that coincides with the preadolescence director Cosimo Alemà, best known for his video clips.
In that same appeal Zeta is free-range and raw, naive and crafts of Fame, Flashdance, and Footloose: stories of popular extraction guys looking for their redemption through song, dance, performance, told in the simplest way and linear and in more recent movies and more glamorous, for example, the Step Up franchise. This vintage component is well served by a director without frills but not trivial, since a soft mount (Mary Fantastic Valmori) that transitions between scenes makes liquid and the other, and a trio of performers that works well on screen especially Diego Germini and Irene Vetere to debut in feature film in the role of Alex / Zeta and Gaia.
Musical performances, competitions and festivals between performers enact a series of our own rapper, from Fedez J-Ax, from Clementino Rocco Hunt, from Rancor in Torment, while some professional actors as Salvatore Esposito, very believable as Sante, and Francesco Siciliano, greasy like Jeff Goldblum in the big chill (another early film Eighty years) in those of the record producer Giancarlo, anchor the most volatile and amateur work of the rest of the cast. Note on Angelica Granato Renzi, perfectly believable as a 15 year old sensitive to the appeal of rap but with feet firmly on the ground.
Zeta functions especially when it gives naivety space of just professionally structured performance, and instead falls in the monologues in voice over Alex, too "written" in a language outside the scope of a township rapper.

Server 1
Server 2
Server 3